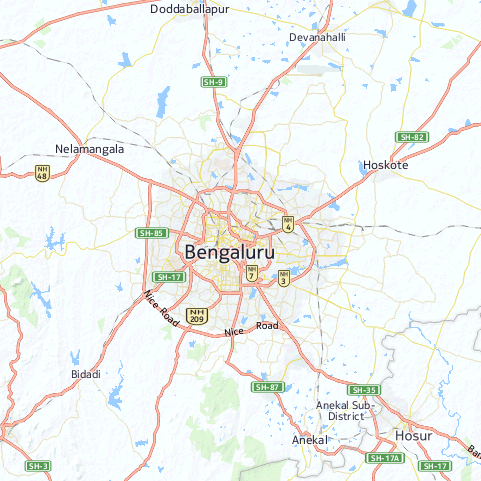 India: The Bruhat Bengaluru Mahanagara Palike (BBMP) has geo-tagged the entire city on a digital map. The GIS plan will address the lacunae plaguing Bengaluru's urban planning for long. Now, the Palike can identify and categorize urban-land use, determine a terrain's slope for storm wa ter drains, and use digital maps to estimate dwelling units by size.
The BBMP will roll out seven GIS-based programmes. The system will be used for an array of activities -tracking vehicles to moni toring solid waste management to maintaining roads. The civic agency will launch its first GIS-based service in September: the property tax collection system.
Palike commissioner Manju nath Prasad said, "The CM is likely to launch it on September 15. This is just the beginning. A lot more to come."
To enhance tax collection, a GIS system has been developed through mapping and physical field survey . The system is equipped with features that enable mapping of taxable properties using unique property identifiers (PIDs), while details of collected tax are added as layers to the GIS map.
"The system is necessary to improve efficiency in assessment of expected revenue collection, information on defaulters, comprehensive view of property usage, properties yet to be included in the tax net," says BBMP.
The property tax project will be followed by the launch of a service that will enable people to apply for plan approval online."But the system will refuse to accept the application if the property is within the buffer zone," Manjunath said.
Explaining how this would work, he said, "We've already mapped all the drains. The buffer zone will be geo-tagged, thereby enabling the system to reject any application whose GIS falls within this zone.That said, it will make it easier for citizens in general."
A similar approval system will be designed for road-cutting and other permits that citizens can currently avail only by physically visiting the BBMP offices.