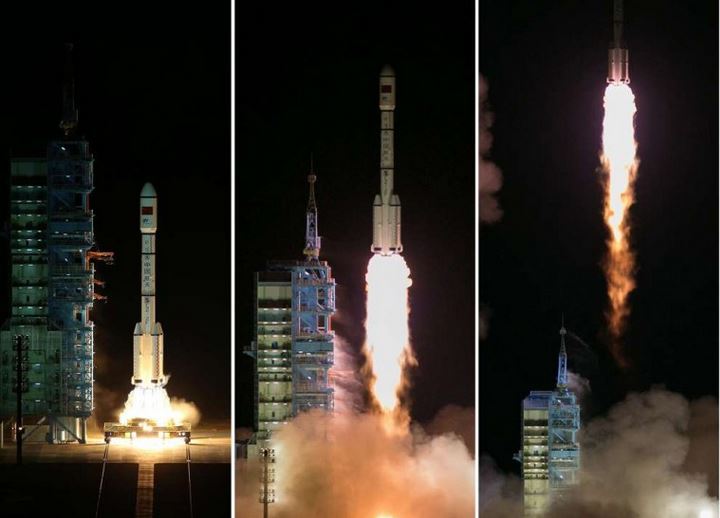 China: China's Beidou navigation system is now accurate within centimetres and on par with the US Global Positioning System (GPS), according to a scientist, who is working to develop the technology.
The system could even offer more precise positioning services than its US rival within China, but further support was needed to make GPS users switch to Beidou, navigational-systems expert Xu Ying said at a technology expo in Hong Kong on Sunday.
Beijing has been building the system to make its domestic users, including the military, less dependent on foreign technology. Most Chinese lighthouses, military facilities and fishing boats had been using it since an Asia-Pacific network was completed in 2012, officials said earlier.
For military users, Beidou provided improved security against interference and interception, Xu said. It is unclear how many users within the PLA have switched to Beidou.
Xu said about 70 per cent of the fishing boats in the South China Sea had been equipped with the system. They benefited from its unique communication function, which enabled terminals to send out messages along with their ­location information, she added.
"With Beidou, they can let families know they are safe," Xu said. "They can also report to coastguards if something happens. It ensures the safety of South China Sea fishermen."
Xu said some mapping and construction companies were using Beidou and GPS at the same time to prepare for a complete shift to the home-grown system.
In 2013, a Xinhua report said more than 90 per cent of industrial users who needed positioning ­accuracy within centimetres relied on GPS.
A major goal of Beidou was to protect those industries, such as irrigation and urban planning, against the risk of the US turning the GPS off, the report said.
With 23 satellites in orbit, the Beidou navigation system now covers China and some neighbouring countries. Beijing hopes to launch about 20 more satellites by 2020 for its global network.
China hopes to make Beidou a world-class navigation system that serves people all over the globe, according to an official ­document on Beidou released in June.
Beijing has persuaded a few Asian countries, including Laos and Pakistan, to adopt Beidou's free civilian service. The government is in contact with other states under the "One Belt, One Road" infrastructure scheme to promote the system.
The Beidou team was also exploring applications in agriculture, disaster relief and even animal protection, Xu said.
A special collar equipped with Beidou terminals for Tibetan ­antelopes had been developed to better study the endangered species, she added.