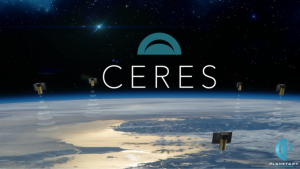 Germany: German chemical and pharmaceutical giant Bayer signed a Memorandum of Understanding (MoU) with Planetary Resources on Tuesday. The MoU is part of a deal to utilize satellite images collected by the Redmond-based space startup.
Bayer will use information from the crop-specific images to develop agricultural products as part of its Digital Farming Initiative. According to Bayer, the data can improve how farmers time their irrigation systems or assess their soil's water-holding capacity, for example. The idea is to optimize how crops are grown, saving both time and money for farmers.
"The sensors from Planetary Resources can become a powerful tool that can provide a new level of information on crops anywhere in the world," Liam Condon, member of the Board of Management of Bayer AG and head of the Crop Science Division, said in a statement.
Planetary Resources, which last week announced a $21.1 million investment round, was founded as an asteroid mining company but has recently turned its focus toward an Earth observation program known as Ceres. By 2019, the company plans to have a constellation of Arkyd 100 microsatellites in low Earth orbit, equipped with thermal infrared and hyperspectral sensors that can track water content, crop growth, oil and gas leaks and forest fires.
"We are currently conducting airborne Research and Development campaigns over a variety of agricultural targets," Planetary Resources CEO Chris Lewicki said in a statement. "Bayer is interested in supporting these activities with scientific and agronomic expertise in order to accelerate R&D, product validation and creation."
Source: Planetary Resources