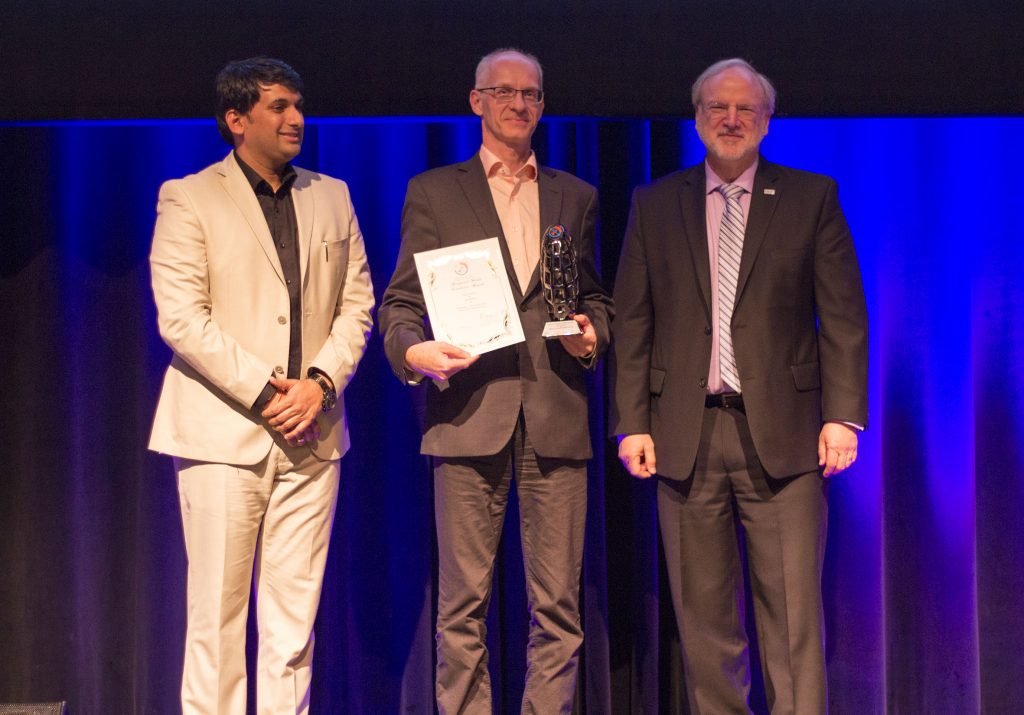 The Netherlands – basemap.at, the Austrian Open Government data basemap project, has won the Geospatial World Excellence Award. The award was presented at Geospatial World Forum 2016.
The project is a First national Map of Austria, which supports free and unlimited use, is free of charge, is updated very rapidly, has high accuracy, high quality, and is homogeneous for whole of Austria. Moreover, its boasts of integration of the best and official geodata of Austrian administrations, and high mapscale up to 1:000, going up to 1:500 in some areas.
"This award is a great pleasure and a testament to the good and high quality work of our officials," said Infrastructure Provincial Günther Steinkellner.
Brief video on the project by the basemap.at team