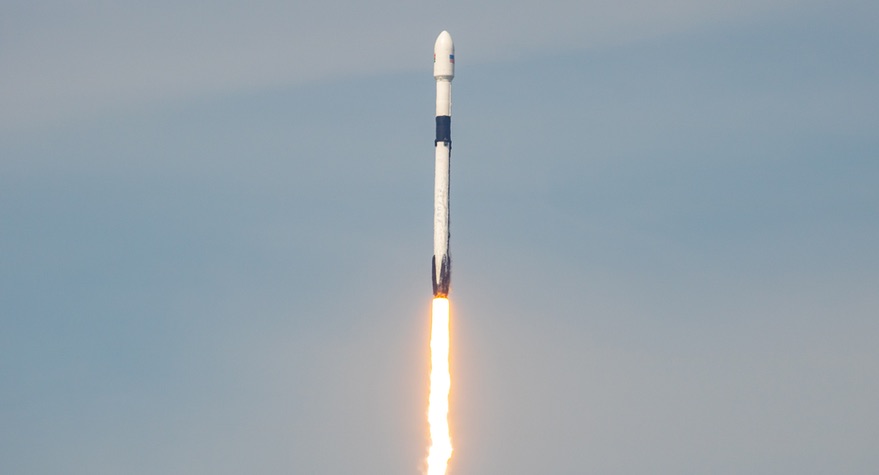 US: SpaceX successfully launched Falcon 9 rocket, delivering Bangabandhu-1, the first Bangladeshi telecom satellite, into geostationary transfer orbit.
The Falcon 9 rocket, known as the Block 5 version, took off from Cape Canaveral Air Force Base at 4:14 p.m. Eastern. The 3,500-kilogram Bangabandhu-1 satellite separated from the rocket's upper stage about 34 minutes later.
SpaceX landed the first stage approximately 11 minutes after liftoff.
For Bangladesh, the launch is the culmination of several years' worth of work to operate its own telecom satellite.
Bangladesh Telecommunications Regulatory Commission (BTRC) hired consulting firm Space Partnership International (SPI) of Bethesda, Maryland in 2012 to guide the nation in obtaining a better slot and through the acquisition of Bangabandhu-1. SPI helped BTRC secure an orbital slot closer to Bangladesh at 119.1 degrees east from the Russian company Intersputnik for $28 million.
BTRC purchased a turnkey contract for Bangabandhu-1 from European satellite manufacturer Thales Alenia Space in 2015 for $248 million that included the construction of ground infrastructure for satellite operations and the provisioning of a launch vehicle.
Bangabandhu-1 carries 26 Ku-band transponders and 14 C-band transponders, and is designed to operate for at least 15 years in geostationary orbit. In addition to Bangladesh, the satellite's coverage includes India, Nepal, Bhutan, Sri Lanka, the Philippines, Indonesia and several central Asian countries. SPI helped design the satellite.