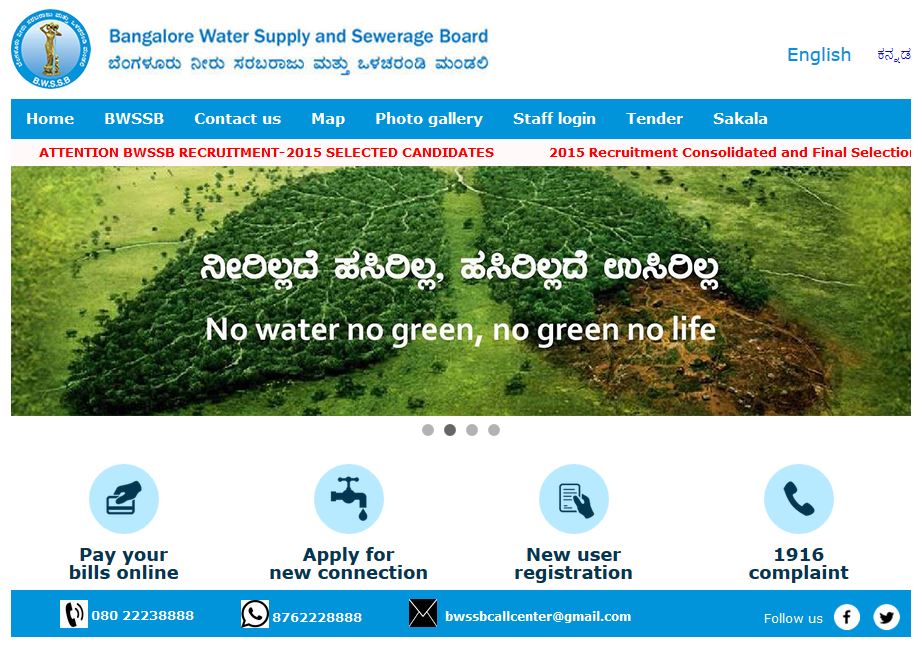 India: The Water Supply and Sewerage Board of the Indian Silicon Valley, Bangalore, has mapped its utilities, service stations, sub-divisional offices and related contact information on a GIS platform and hosted it on its website.
All that the customers will have to do is to log on to www.bwssb.gov.in and click on the "Map" link. A map of the Bangalore Water Supply and Sewerage Board (BWSSB) utility and service details superimposed on the Bengaluru map appears and customers can use the same as per their requirements.
"We have mapped water supply lines, drainage network, manholes, water reservoirs, pumping stations ward wise, assembly segment wise along with respective contact information including telephone numbers. The system will also help customers to know under which sub-division of the BWSSB they belong to and whom they should contact in case there is a problem," said a release from BWSSB.