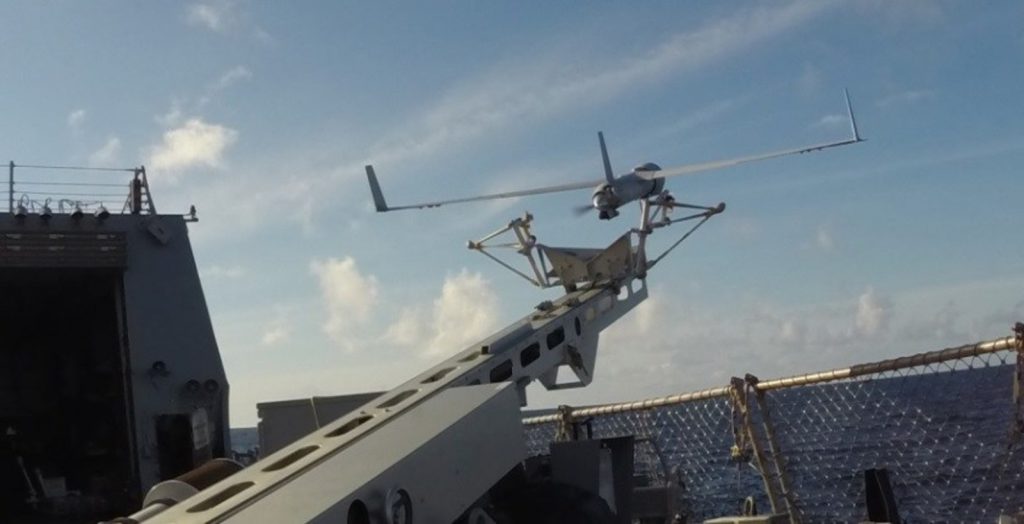 Canada: Ballard Power Systems has announced that it has developed a next-generation high-performance fuel cell propulsion system to power unmanned aerial vehicles (UAVs) or drones. Ballard has also received a follow-on contract from Insitu, a Boeing subsidiary, for extended durability testing of the next-generation 1.3 kilowatts (kW) fuel cell propulsion system to power test flights of its ScanEagle UAV platform.
Ballard and Insitu have collaborated over the past two years to integrate Ballard's prior generation fuel cell propulsion system – a complete hydrogen power system for a small unmanned fixed wing and Vertical Take Off and Landing (VTOL) platforms – into the ScanEagle platform. Successful flight testing was announced in mid-2017.
The next generation fuel cell propulsion system delivers a number of important advances: increased power density, resulting from a new membrane electrode assembly (MEA) design; reduced cost, resulting from a combination of new MEA and one-step fuel cell stack sealing process; and extended lifetime. The increase in rated power, without any appreciable increase in size or weight, is a particularly significant development for UAV applications.
Phil Robinson, Vice President of Unmanned Systems at Protonex, a Ballard subsidiary, said, "The Ballard and Insitu teams have collaborated closely over the past several years to integrate our proven fuel cell technology into the industry-leading ScanEagle platform. This new fuel cell has the potential to deliver a range of benefits compared to the use of an internal combustion engine, or ICE, to power the ScanEagle. These benefits are likely to include an increase in reliability and available electrical power along with a simultaneous reduction in audible noise, thereby enabling lower altitude missions."
Fuel cell propulsion systems offer a number of advantages over ICE-powered drones. Moreover, fuel cells offer a 3x increase in mission time compared to battery-powered drones.
Andrew Duggan, Vice President and General Manager of Insitu Commercial added, "Insitu is pleased to continue our partnership with Ballard as we add capabilities, further increasing reliability and decreasing operating cost of the ScanEagle platform. We look forward to further performance tests and customer demonstrations in the coming year."
Insitu's ScanEagle is a versatile platform with multiple payload capabilities, including high-definition imaging, at a fraction of the cost of larger UAV systems. Insitu's platforms have logged more than one million flight hours in military and civilian applications, making ScanEagle the most proven UAV in its class. The ScanEagle is operated in conjunction with Insitu's Mark4 Launcher® – a low-maintenance, runway-independent platform – along with its SkyHook® recovery system.
ScanEagle is 1.55 meters (5.1 feet) in length, has a wingspan of 3.11 meters (10.2 feet) and the maximum takeoff weight of 22 kilograms (48.5 lbs). The UAV can fly at a maximum speed of 41.2 meters per second (80 knots), reach a ceiling of 5,944 meters (19,500 feet).