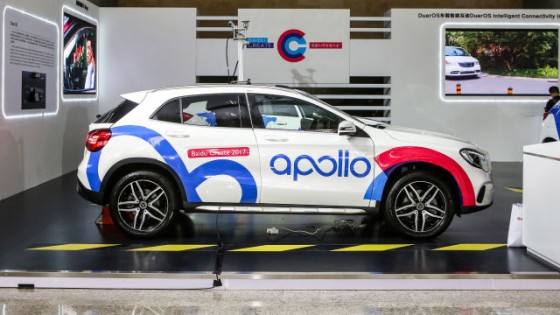 China: In order to lead the autonomous car revolution, Baidu, the Chinese internet giant, is working incessantly to develop its Apollo driverless cars project.
Baidu is investing heavily in developing the program. Named after the US' historic Apollo mission, Baidu's Apollo illustrate the scale and complexity of the driverless cars project.
Baidu's goal is to develop sophisticated smart car technologies based on biometrics and artificial intelligence (AI), and ultimately to have road-ready autonomous cars ready by 2020.
According to Baidu, the program already has 65 car companies involved, and that 84 car models are in the mass production process.
The breadth of the program suggests that Baidu is at the forefront of the rapidly increasing smart car revolution, with increasing collaboration between IT giants like Microsoft and IBM, and the automotive sector.
According to a post published in South China Morning Post, Baidu's DuerOS AI voice interaction system is playing an important role in the proceedings, and facial recognition is being explored for driver identification and even fatigue recognition.
"Relying on big data and deep learning technology, it will let the car know your better," said Xu Yongming, general manager of Baidu Telematics Department.
Baidu expects the multitude of technology being developed to enable cars to drive autonomously on highways and open city roads by 2020, helping China become well positioned to be the industry leader within those three years.