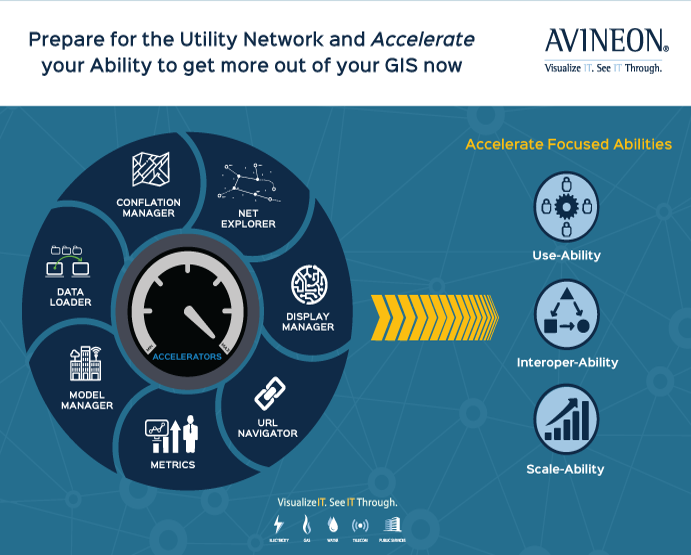 US: Avineon, a global provider of information technology and engineering support services, will be presenting its complete portfolio of geospatial offerings at the 2018 Esri User Conference in San Diego, California on July 9-13, 2018 (Booth #214). A long-time Esri Business Partner, Avineon develops and implements a wide variety of geospatial services.
Avineon offers geospatial products and services to Esri clients in numerous industries, including electric, gas, water, and telecommunications utilities as well as local, state, and federal government agencies. Avineon's geospatial solutions include planning, specification development, software development, project management, scanning, photogrammetric services, stereo-compilation, photo interpretation, land base and facilities data capture, data conflation, environmental mapping, database development, training, and data maintenance.
New for 2018 are Avineon's Ability Accelerators. These tools are designed to accelerate our customers' ability to derive value from the Esri's platform, including the recently released ArcGIS Pro and Utility Network, with a simplified approach for functionality such as management of map displays, network tracing, and linking to other systems through use of URL's. These Ability Accelerators are available from Avineon now and several will soon be published and available in Esri's ArcGIS marketplace.
"Avineon has been working closely with Esri for more than 20 years to create innovative geospatial solutions," said Joel Campbell, Avineon's Vice President – Commercial Systems. "We invite all Esri User Conference attendees to visit our booth and learn how Avineon can help you increase the Use-Ability, interoperability, and Scale-Ability of your GIS."
Avineon will be making presentations and providing demonstrations in Booth #214 at the Esri User Conference. Exhibits open beginning on Tuesday, July 10, 2018.