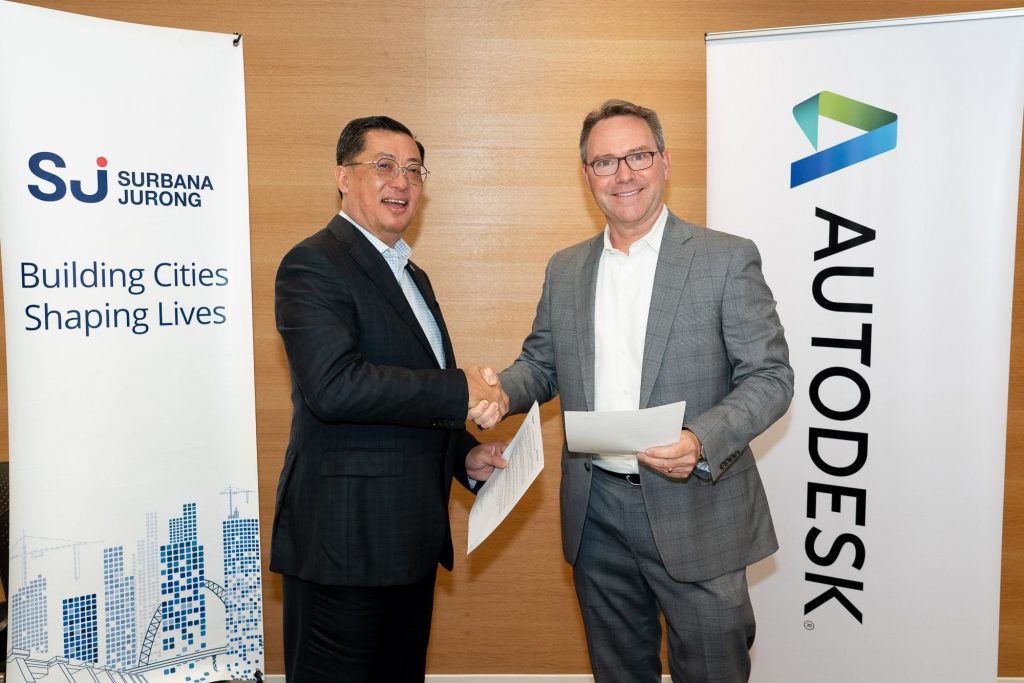 Singapore: Surbana Jurong and Autodesk Asia have signed a Memorandum of Understanding (MOU) to jointly promote advanced technology adoption, sustainable design excellence and digital skills development to bolster Surbana Jurong's competitive differentiation and technological leadership.
At the heart of the collaboration is the extension of Building Information Modelling (BIM) beyond architectural design into Integrated Digital Delivery (IDD) for Surbana Jurong's projects and other transformative areas. These include Design for Manufacturing and Assembly (DfMA), using artificial intelligence for design, and leveraging BIM and mobile technology on the jobsite to enable cloud-based collaboration and reporting.
IDD is a key thrust under Singapore's Construction Industry Transformation Map (ITM). Enabled by BIM, IDD fully integrates processes and stakeholders along the value chain through advanced info-communications technology and smart technologies.
"As a technologically driven leader in urban and infrastructure consulting, Surbana Jurong is committed to driving digital transformation across the built industry's value chain. This is why we value working with technology leaders like Autodesk who are as dedicated to innovating with their toolsets as we are on our projects," said Wong Heang Fine, Group Chief Executive Officer, Surbana Jurong.
Together, Surbana Jurong and Autodesk will also explore the development of a Centre of Excellence and robust training and development programme built on Autodesk technology to ensure the former and its extensive partner ecosystem are future ready.
"A growing middle class creates inevitable demand for more housing, transportation, and infrastructure worldwide. Automation presents an opportunity to do things better and is key to ensuring that industry can deliver on these needs while balancing the need to preserve our environment and natural resources," said Scott Herren, chief financial officer, Autodesk. "Surbana Jurong's leadership in these areas make it a standout force in the market, and we are excited about the next milestone in our continued collaboration."