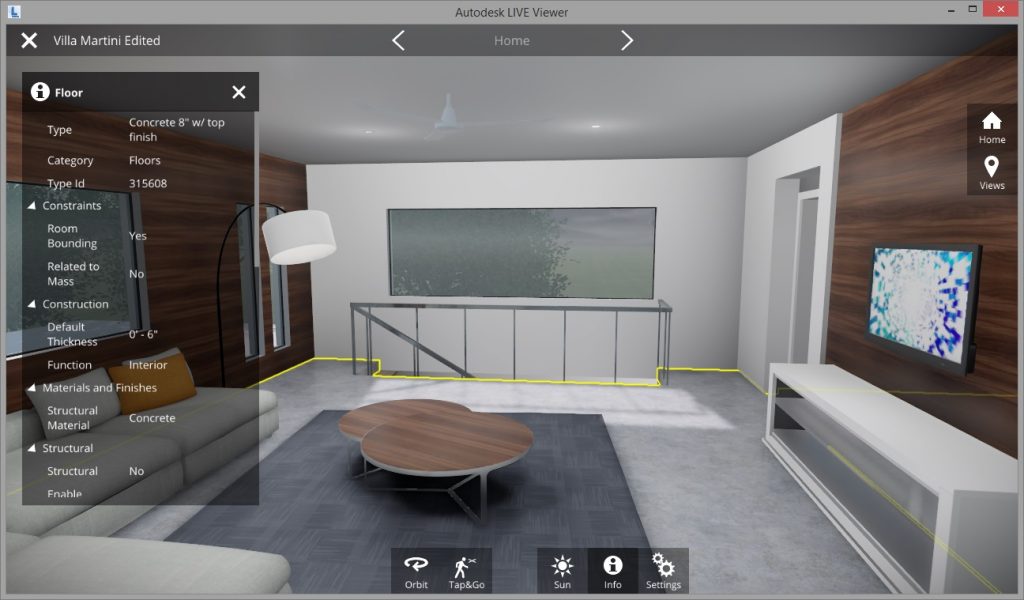 US: Autodesk has announced the launch of its new interactive visualization service, Autodesk LIVE, which offers Revit users in architecture, engineering and construction industries (AEC) the ability to transform their designs into fully-interactive 3D models.
Previously known as "Project Expo," the Autodesk LIVE experience draws viewers into the story of an architectural design much like a video game. With one click in Revit, Autodesk LIVE seamlessly and invisibly converts a project visualization into an interactive model in the cloud.
Architects, engineers and construction professionals may customize and more easily share the experience with clients to explore on their own, enhancing communication of a digital design before a project ever breaks ground.
"While a picture may say a thousand words, Autodesk believes that an immersive experience says everything," said Amar Hanspal, senior vice president, Autodesk. "LIVE is a perfect example of how film and game development is influencing client expectations in the AEC world. Imagine the ability to step inside a building and experience everything well before it is real. With such simplicity, clients can do more than just see what a space looks like, they can better know what it feels like. Autodesk LIVE may forever change the way AEC professionals communicate with their clients."
With the addition of LIVE, Autodesk now offers a full spectrum of visualization tools for AEC professionals of all levels of tech experience seeking to up their game.  LIVE is the latest offering in the company's LIVE Design family of visualization tools.
In summer 2015, Autodesk unleashed the power of Stingray, Autodesk's 3D game engine, and 3ds Max, to bring Revit building information models into the virtual reality world.  Autodesk LIVE support for virtual reality technologies such as HTC Vive, Oculus Rift and other popular brands is expected to be available at a later date.