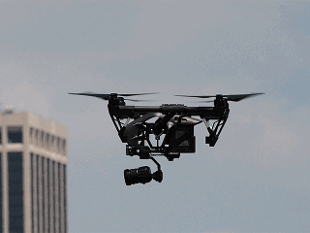 Australia: The drone flying regulations will be relaxed in Australia from next month. The Civil Aviation Safety Authority (CASA) will relax rules from September 29, allowing drones below 2kgs to be flown for commercial purposes without needing for a licence. The news is welcoming for the local drone manufacturers including UAV cloud-based software company Propeller Aero.
The Australian company works with commercial drone operators to provide surveying and mapping data to clients across the industrial sector, including quarries, landfill, construction and mining.
The company last week launched its AeroPoints, a smart ground control points with built-in GPS that capture accurate positional data.
The Sydney-based business was founded in 2014 and today has users in more than 60 countries. Australia's high labour costs, environmental and safety regulations and experience with large infrastructure projects have provided fertile ground for the start-up.
"The market is about to enter a new phase of maturity," Francis Vierboom, Propeller Aero co-founder and co-CEO, said in an interview. "Both in the USA and here there are big regulatory changes happening over the next 30 days which allow a lot more people to fly a drone for commercial purposes without any pre-existing approval from any airspace authorities.
"We are definitely big believers that most of the changes are going to be about really growing the market and growing the need for useful ways to analyse and use the data that they've got, and that's Propeller's focus."
"It all adds up to a country that's a really great place to be developing a product that tackles these particular challenges, because they are challenges Australian organisations are uniquely focused on solving," Vierboom said.