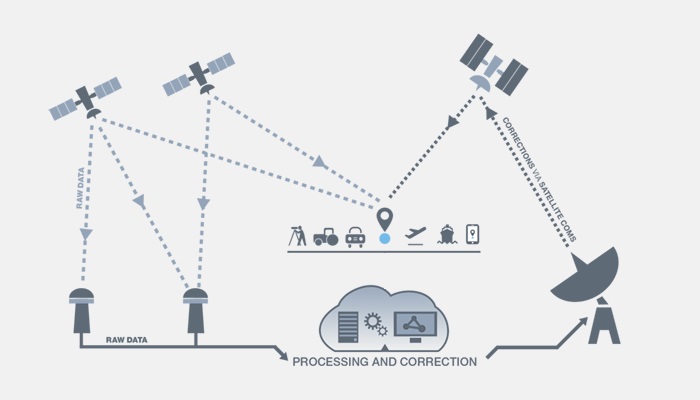 Australia: The Australian government has announced the project aimed at developing the Australian Satellite Based Augmentation System (SBAS) and is looking for partners.
The initiative is projected to last for four years and was allocated the funding of $160.9 million from the federal budget. The goal of the undertaking is to enhance the positioning of the global navigation satellite system (GNSS) which should have a prominent positive effect on various industries.
Aviation will benefit from the L1 service – a safety critical system which will be approved by the Australian Civil Aviation Safety Authority (CASA). L1 will be supplemented with the Dual-Frequency Multi-Constellation (DFMC) service with its sub-metre accuracy to ensure a full continuity of service.
Other business sectors, such as agriculture and mining, will be able to make use of the capability of the Precise Point Positioning (PPP) service where the decimetre accuracy will become available.
The project includes several considerations. One of those is the fact that the system should be designed in a way that allows further future improvements and easy addition of new features.
Similarly, the system should enable coverage extensions, in particular, the inclusion of New Zealand. Still, perhaps the most important focus is on the safety and security of the whole network and all the services that it provides.