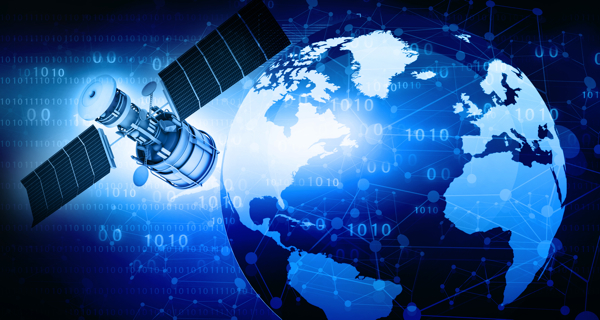 Australia: The Australian government has announced to invest $500 million to develop its Defence Project 799 to improve its space intelligence, surveillance and reconnaissance capabilities. The project will support Australian Defense Force operations at home and around the world.
The phase 1 of the project aims to improve the Australian Defense Force's (ADF) access to commercial satellites, so that satellite data can be used to support defense operations, border protection, and humanitarian missions.
Defense Minister Christopher Pyne said AU$14 million of the total investment will be spent on building the infrastructure required to collect imagery from commercial satellites.
"Defence's enhanced access to these satellites will increase Australia's capacity to maintain surveillance and improve situational awareness for the Australian Defence Force and other national security agencies through the provision of high-quality imagery," Pyne said in a statement.
"This means imagery from high-end commercial satellites, now in orbit, will be integrated directly into the Australian Geospatial-Intelligence Organisation's imagery dissemination systems, reducing the time it will take for satellite imagery to get to a member of the ADF or the officers of Australia's national security agencies."
In addition to creating 22 new jobs in the defense industry, the government said AU$130 million of the total investment will be spent on support contracts over the 13-year life of the project, providing commercial opportunities to Australian companies interested in satellite technology and imagery analysis.
The news follows the Department of Defense earlier this month announcing that it had signed a AU$40 million contract extension with Optus Satellite to continue using its C1 satellite for the next 10 years, and also follows the Space Industry Association of Australia (SIAA) arguing that there is a " vital national interest" in maintaining the infrastructure, capabilities, and international relationships required to secure access to satellite data sources.
According to the SIAA, Australia is a "passive consumer" of satellite data, relying heavily on international partnerships — such as with Europe, Japan, and the US — for purchasing the satellite data used by individuals and businesses every day.
"A key issue in the development of our national space policy should therefore be the securing of long-term access for strategic purposes, preferably from Australian territory, to foreign-owned space-segment capabilities, both military and civil," the SIAA stated in its paper.
"As the geopolitical environment changes, Australia needs to become a technology contributor to those partnerships, or it risks significantly rising costs or, even, loss of access … Australia would also be well advised to consider ways to reduce its dependence on the traditional data sources, and consider its own national priorities in the development of new systems."
Last week, Adelaide-based nanosatellite startup Fleet also called for the establishment of a dedicated space agency in Australia to help boost economic and employment growth, strengthen national security, and inspire the next generation of space innovators.
The Australian government has been boosting its investment in Australia's defense capability and innovation; in March, it announced the launch of its AU$730 million "Next Generation" Technologies Fund, which Pyne said would help incubate "creative solutions" to protect the nation from new threats.
As part of the initiative, the government said it will launch defense cooperative research centers, university research networks, a defense research accelerator scheme, an innovation research program for small business, and expanded technology "foresighting" activities.