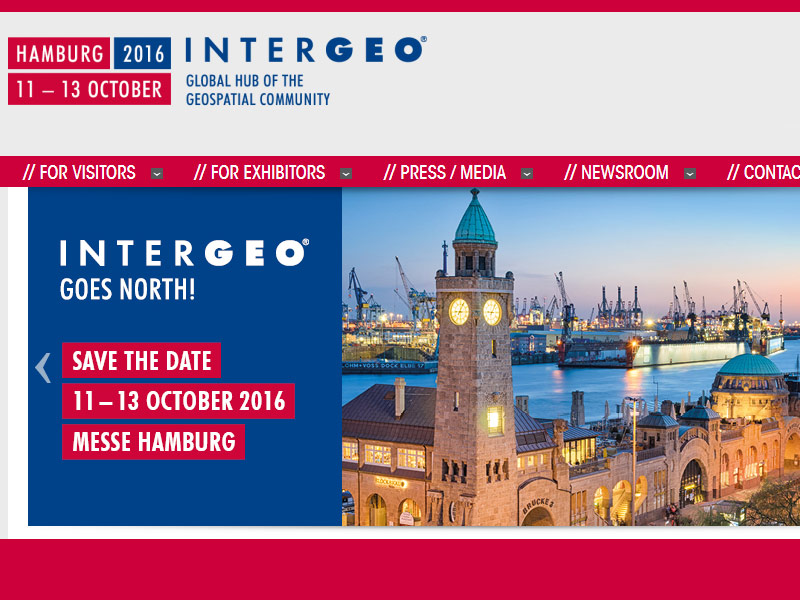 Germany: As the INTERGEO 2016 is getting closer, a large number of companies are getting ready to showcase their Augmented Reality (AR) applications for urban planning, utility companies and much more besides. For example, the Berlin-based Game Science Center (GSC) will be presenting its augmented reality sandbox. Transported back to their childhood, visitors will dig in actual sand and see how contour lines and levels simultaneously adapt to the newly created topography.
Similarly, the geomatics team from HafenCity University in Hamburg is also exhibiting at INTERGEO 2016. Researchers there have increasingly been using augmented reality just recently, combining it with 3D models recorded photogrammetrically or by means of laser scanning to visualise archaeological or historical architecture data. Visitors to the 500-year-old "Alt Segeberger Bürgerhaus" museum will thus in future be able to experience the building as it looked 100, 200 or 300 years ago.
One more company that will feature its AR applications at INTERGEO 2016 is Austrian GIS supplier, Grintec, which will exhibit its fully 3D/AR-enabled mobile GIS Augview. This innovation combines the conventional map view from the 2D or 3D GIS data with the augmented reality view. All the details that otherwise remain hidden from the human eye suddenly become real – from underground pipes running below streets, hydrants or waterworks valves that are no longer visible in the event of floods to newly planned houses and municipal installations of all kinds.
Esri Deutschland GmbH shares the same belief that 3D and Augmented Reality are the next big thing in the industry and has already integrated virtual reality (VR) into its 3D product line. As part of an innovation network entitled "Morgenstadt – City Insights", for example, Esri is using 3D technology and VR to work on predicting, developing and implementing innovations for tomorrow's cities. The GIS supplier is involved in this Fraunhofer Institute initiative with its 3D-enabled ArcGIS technology (ArcGIS platform and Esri CityEngine). In 3D urban models, which have become a key planning tool for towns and cities, the intention is to involve inhabitants in the planning process. 3D and AR are booming