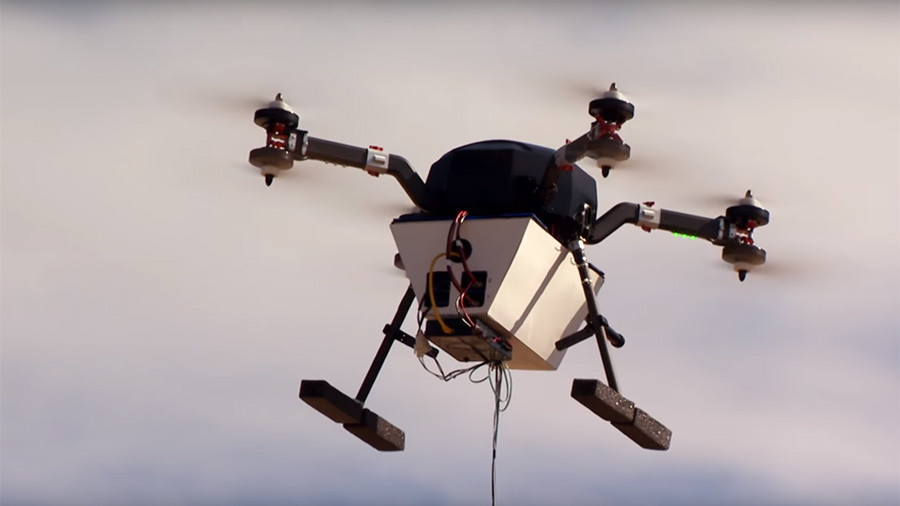 US: In the aftermath of Hurricane Maria, to restore cellular service in Puerto Rico, the US Federal Aviation Administration on November 17, approved a request by AT&T to use a new drone known as the Flying Cow or Cell on Wings to help restore cellular service in Puerto Rico in the wake of Hurricane Maria.
The Pulse Vapor 55 drone functions like a cell tower in the sky, providing voice, data and internet service, the FAA said. It flies up to 200 feet above the ground, covering an area of 40 square miles.
Puerto Rico's wireless and broadband communications networks, along with its power grid, were devastated after Hurricane Maria made landfall in September. The U.S. territory has struggled to regain communications services. As of Thursday, 39% of cell sites remained out of service, the U.S. Federal Communications Commission said.
The drone resembles a miniature helicopter and is fitted with LTE radios and antennas and is tethered to ground-based electronics and power systems, the FAA said.
The FAA exemption was needed because the drone exceeds the 55-pound weight limit required to operate under the government's small drone rule. AT&T will use the drone as a temporary cell service solution while it rebuilds permanent infrastructure on the island.
In another innovative effort to restore communications in Puerto Rico, experimental communications balloons provided by Alphabet, in collaboration with AT&T and T-Mobile US, began operating in October.