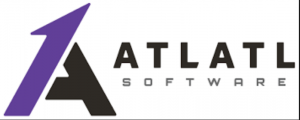 US: Atlatl Software, a leading provider of 3D and Augmented Reality( AR) configuration software for manufacturers is excited to announce a partnership with Oracle. Atlatl's product offerings simplify the manufacturing sales process through rules-based engineering software and visual configuration of manufacturing product offerings.
Atlatl is leading the evolution of manufacturing sales with their innovative Visual, 3D and AR configurator solutions. Atlatl and Oracle are partnering to provide Oracle's customers a seamless visualization product integration with Oracle's CPQ Cloud in order to create an immersive, interactive sales environment.
"We're excited to provide our customers with best-in-class 3D and augmented reality configuration as part of our market-leading CPQ suite. Our seamless integration with Atlatl allows our customers a superior visual configuration experience with game-changing Augmented Reality," states Christopher Shutts, Oracle's VP of CPQ Cloud Development.
"Partnering with the leader in Cloud CX software is an exciting step for Atlatl. Our product offerings complement Oracle's already robust software to provide their customers with the most comprehensive sales enablement solution currently on the market," says Susan Burris, Atlatl's VP of Enterprise.
Atlatl has been mentioned in Inc.com, G2Crowd, and Gartner solidifying their place among Visual, 3D and Augmented Reality Configurator industry giants. Being a new, growing company listed alongside mature, established vendors is an incredible opportunity and solidifies Atlatl's offering as industry leading.
"The recent attention Atlatl has garnered is both validating and motivating. The visual shift in the B2B market is coinciding with the advent of new technology, like Atlatl's," says Marc Murphy, CEO of Atlatl Software.