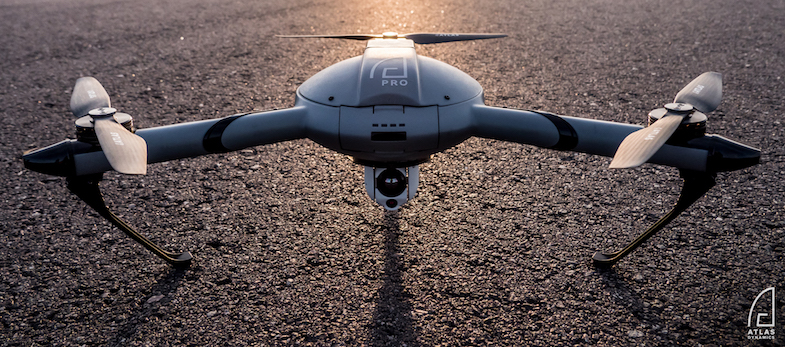 US: Atlas Dynamics, a next-generation aerospace company providing autonomous UAV solutions, today announced it has entered a partnership with Luxriot, developer of top-quality, high-performance Luxriot Evo Video Management Software, to develop drone-based solutions for the defense, security and first response markets.
"These are three key markets that are experiencing a significant increase in both applications and enthusiasm for professional-grade UAV solutions, and Atlas has proven its know-how in this arena," said Ainars Svirskis, Business Development Manager for Luxriot.
"The Atlas Pro outperforms any other system currently available. Combining Atlas's drone platform with our sophisticated security and surveillance video management software, we are confident that we will be able to provide reliable, robust solutions that will allow defense, security and first response professionals to perform their duties safely, efficiently and as thoroughly as possible."
Luxriot Video Management Software monitors over 1.2 million security and surveillance cameras in over 196 countries globally. The company provides powerful, smart video management solutions and infrastructure to defense organizations in Europe and the United States.
"Security, defense and first response are going to be among the first key markets to recognize the benefits of advanced drone technologies, and we are excited to work with the team at Luxriot to ensure that these solutions are of the highest quality," said Ivan Tolchinsky, CEO and Founder of Atlas Dynamics.
"Our goal has always been to make drone technologies accessible to every professional. With that vision in mind, we are excited to enter this partnership and look forward to providing security and first response forces with the best drone-based solution possible."