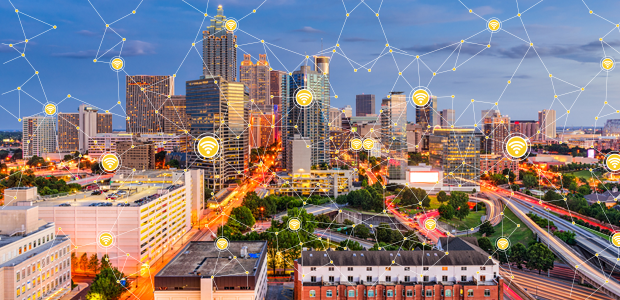 US: The City of Atlanta is joining a meeting dedicated to finding new ways to tackle right-of-way and curb space in urban areas.
The Department of City Planning has declared that Atlanta is one of 22 communities selected to participate in the second cohort of the Transportation for America (T4America) Smart Cities Collaborative program.
The inaugural cohort involved city planning departments looking at challenges related to automated vehicles and managing complex transportation networks. For this collaboration, Department of City Planning members will discuss how emerging technologies and new mobility options are reshaping the use of the right-of-way and curb space, and how to ensure people move safely and efficiently throughout the City.
"Whether electric scooters, new dockless bikesharing systems, curbside delivery or ridesourcing services, the pace of innovation is accelerating and these technologies and new mobility options are already on our streets and having a tangible impact in our communities," said Russ Brooks, T4America's Director of Smart Cities, in a news release.
"The City of Atlanta and our other participating cities are eager to work together and cooperate, not only to bring these new technologies to their communities, but also to ensure that they are directed toward solving their most pressing transportation challenges and helping them become more efficient, safe, and equitable places to live and work."
Atlanta's department of city planning commissioner Tim Keane pointed to updates on master plans for different districts, including Downtown and Buckhead.