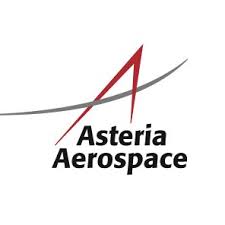 US: Asteria Aerospace has signed an agreement with SatSure AG for joint solutioning and marketing of machine learning based image analytics solutions, that combines the power of drones and satellite sensors.
As per the agreement, SatSure customers will have access to Asteria Aerospace's innovative and robust drone data collection and processing platforms to serve customers in the Agriculture, BFSI, Utilities and Energy sectors, with a focus on India and South-east Asia geographies.
"We are excited to be working with SatSure," says Neel Mehta, Managing Director of Asteria Aerospace. "This agreement represents a significant opportunity for utilizing our drone technology stack for precise, local area data collection and integrate it with large area analytics from SatSure to address growing industry requirements in agriculture, banking, insurance, social infrastructure, energy and telecom sectors".
"Asteria Aerospace is an important addition to SatSure's large area analytics offerings, which will enable us to offer one stop image analytics solution to clients who want to make use of both satellite remote sensing and drones for their business intelligence needs", says Prateep Basu, Director and Global Head of Strategy & Partnerships of SatSure.