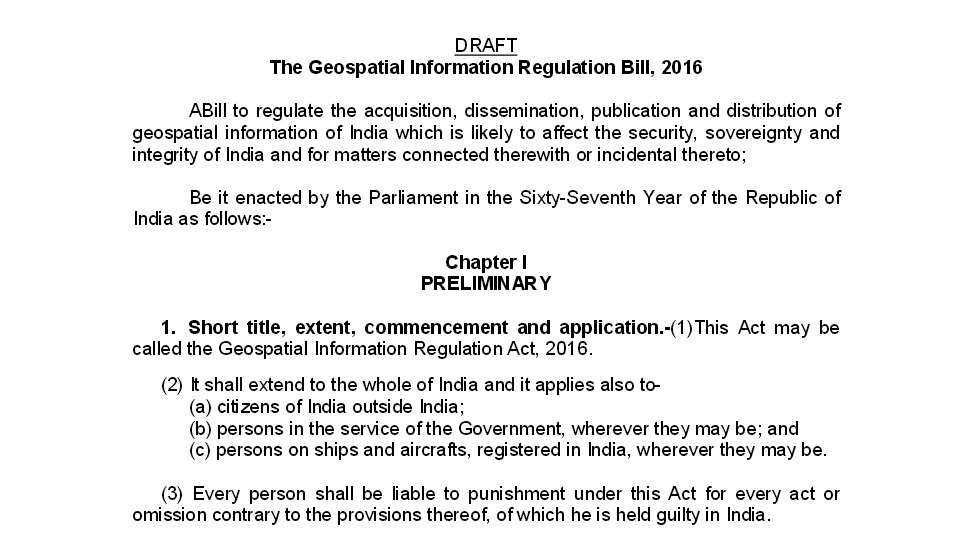 India: To submit its response on the proposed Geospatial Information Regulation Bill (GIRB) draft, a panel of Association of Geospatial Industries (AGI) met Mahesh Kumar Singla, Special Secretary, Ministry of Home Affairs.
If implemented, the Bill will act as a deterrent to anyone who acquire, disseminate, publish, or event distribute the geospatial information of India in the name of affecting the security, sovereignty and integrity of India.
In an address to the AGI members, Bharti Sinha, Executive Director, AGI, informed that Singla marked AGI's recommendations, and have forwarded the same to the Joint Secretary, Sudhir Kumar Saxena.
A panel comprising Bharti Sinha and Yogita Shukla, Fellow AGI, met the Joint Secretary in the afternoon. According to Bharti Sinha, "They recognise us as an independent and unbiased industry body and have assured us of engaging with us shortly, once they consolidate the responses."
As far as the draft of the bill is concerned, a committee was formulated to finalise the response and the committee met yesterday, 2nd June to deliberate and clear the draft response.