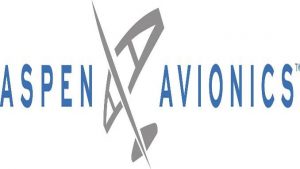 US: Aspen Avionics and Sensurion Aerospace announced a co-development partnership that will bring certified avionics to the burgeoning UAS and unmanned air-taxi marketplace.  Aspen Avionics'/Sensurion's focus is on FAA certified autopilots, communications, navigation, and surveillance systems, for small, medium, and large UAS, including future cargo and passenger carrying aircraft
"The real winners in this partnership are the UAS users, system integrators and manufacturers," says Aspen President and CEO, John Uczekaj, a 30-year veteran of the certified avionics industry.  "Our consumers demand adaptability and a certifiable pedigree that can help get them to market quickly, operate with an extreme level of safety, and include innovative architectures that combine certified avionics with today's flying drone service/IoT data platforms, and near future cargo movers and people haulers."
With revenue estimates for commercial drone operations exceeding $100B in the next 10 years and the demand for UAS with certified avionics filling a large gap between hobby drones and military platforms, this partnership will create jobs and fill the void in commercial UAS avionics.  The current UAS operational environment needs to evolve to meet, what experts believe, is the next great global innovation – unmanned air-taxi and personal vehicles.
"Our UAS customer's return on investment calculations turn profitable most quickly when they can operate beyond visual line of sight.  What they are asking for are proven systems that do not cost a fortune, meet governing authority standards, are able to evolve with the pace of global digitization, and most importantly offer a safer integration path into our airspace. Our roadmap is clear," continues Sensurion CEO, Captain Joe Burns, "we are combining the talents,  agility, and pedigree from two industry leaders, to bring UAS consumers what they want, with a value proposition that puts safe drone technology to work across many industries."
Initial product development from the team will include an autopilot/flight controller, TSO'd GPS/GNSS, and surveillance systems including ADS-B.