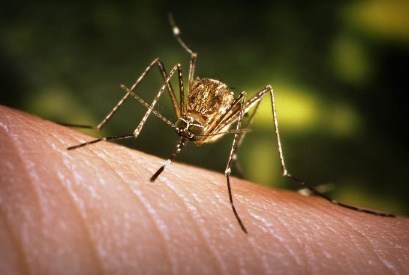 US: High school science students across Arizona are participating in the second year of an effort to map mosquito activity. Public health officials say students participating in the so-called "Great Arizona Mosquito Hunt" that kicked off last week, set up traps to attract mosquitoes between late August and mid-September.
That time period is the peak season for mosquito activity in Arizona. High school science classes around the state will receive kits with supplies to set up "oviposition", or egg-laying, traps that attract the female Aedes aegypti mosquito, which has white lyre-shaped markings and banded legs.
The hunt was first conducted in 2015. It helps teach students about mosquito biology and mosquito-borne diseases such as dengue and Zika. Last year, more than 70 schools participated from almost every county in Arizona, as well as a number of tribal partners. Four of the 226 traps (1.8 percent) set were found to have Aedes aegypti eggs, according to the Arizona Dept. of Health Services.
According to health officials, mapping results will indicate where certain types of mosquitoes are found and help agencies to prepare and protect communities against possible introductions of emerging mosquito-borne diseases.