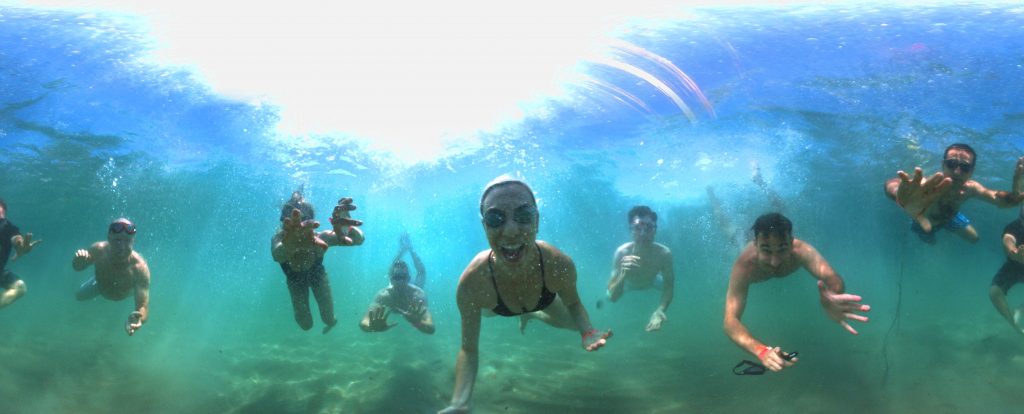 US: Arithmetica has demonstrated the creative potential of 360 degree imaging by capturing underwater selfies on a 'YouTube Beach' at the international Cannes Lions Festival. Google took over the famous Croisette beach for a week of inspiring talks and immersive demos that were open to all 15,000 Festival delegates.
As part of a packed program of events, Arithmetica's SphereVision 360 degree recording system captured the underwater antics of willing participants, live streaming the results to YouTube. Dubbed 'sub-sea selfies', Arithmetica's SphereVision system demonstrated the power of 360 video to marketing, advertising and communication professionals.
Google UK's Managing Director of Branding, David Black, interviewed before the event, extolled the virtues of 360 degree and Virtual Reality in a 'golden age for marketing and creativity'. He described how 360 video is beginning to become available to anyone, anywhere, at any time through platforms such as YouTube.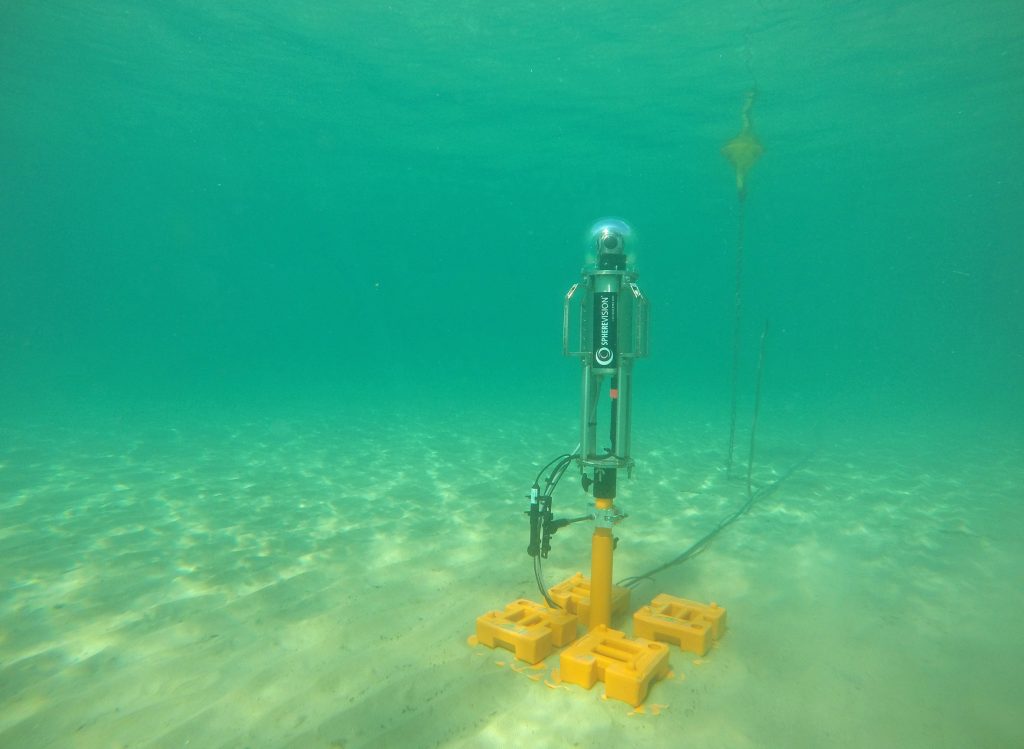 He remarked that, in just the last three months, the number of 360 video uploads to YouTube, such as those recorded using SphereVision systems, has increased by 50%. Black also described the SphereVision sub-sea selfie as 'amazing' and top of his list!
Mark Senior, SphereVision Business Development Manager at Arithmetica, added, "The use of 360 video in such an interactive and fun way clearly highlights the intersection of technology, data and creativity, which is becoming increasingly important and more mainstream within this sector. 360 completely changes storytelling, with industry leaders such as David Black predicting 2017 as the year the world of video is revolutionized by Virtual Reality and 360 video."