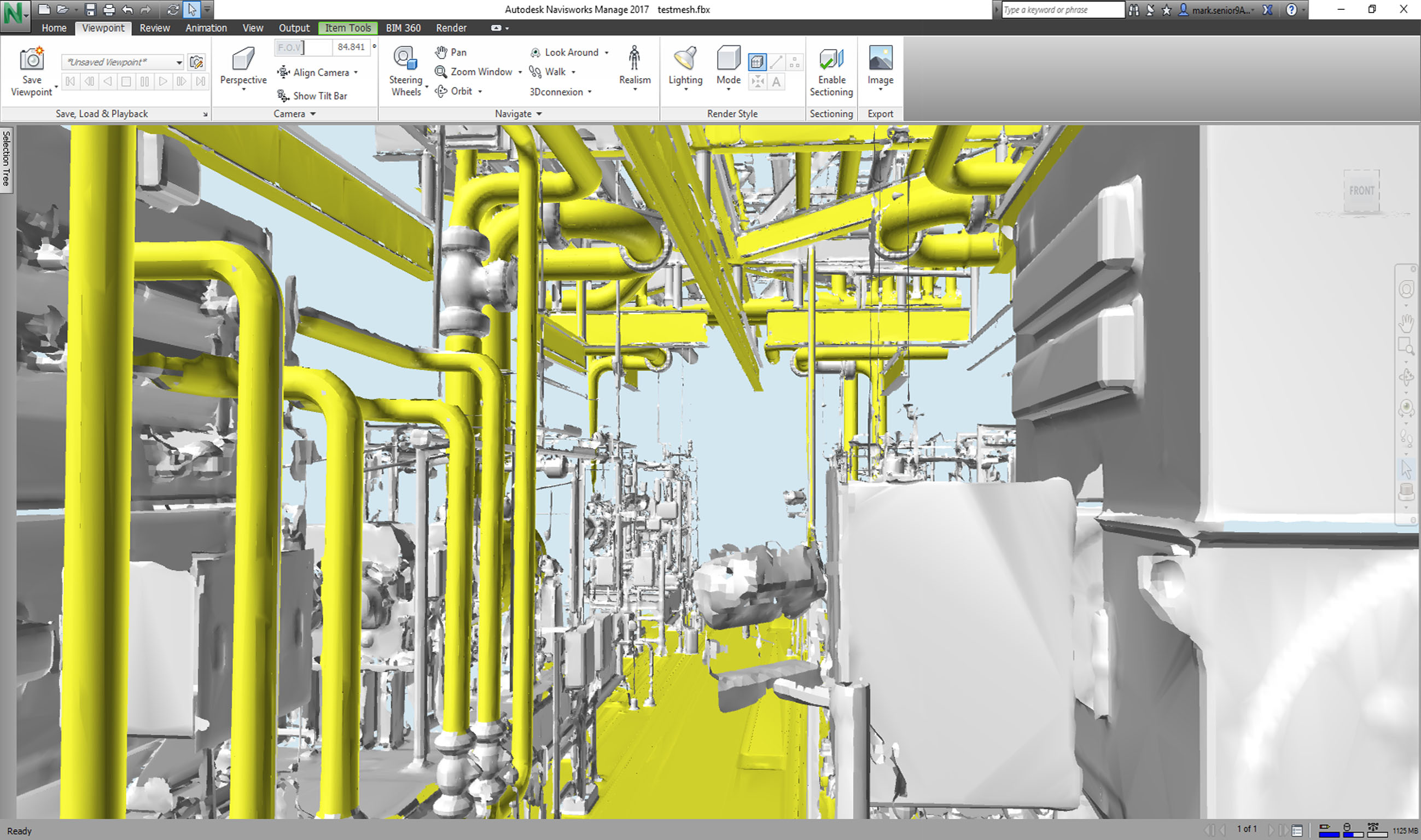 England: Arithmetica has announced to launch the latest version of its Pointfuse V3 point cloud conversion software, with a special offer to followers on Twitter. Users who download a trial version of the software and then engage with the company on Twitter will be eligible for a substantial discount on the published annual license fee.
Pointfuse V3 will be available for download from 18th September at www.pointfuse.com, and will be on show at Booth C2.055 Hall 2.1 at INTERGEO 2017, in Berlin, from 26-28 September 2017.
"This is a very special offer and, like the fruits of summer, won't be around for long," commented Mark Senior, Business Development Manager at Arithmetica. "We are so confident in the new functionality offered by Pointfuse V3 that we are literally giving it away – allowing users to get a whole year's license for just £350. We are also really keen to engage with users and get feedback on the new version."
To take advantage of the offer, visitors can simply download a free trial version of Pointfuse V3, follow @Pointfuse on Twitter and provide feedback on the software using the hashtag #PointfuseV3. A member of the Pointfuse team will then 'direct message' a voucher code, allowing for the purchase of the full version of the software at the massively discounted price. Full terms and conditions are available at Pointfuse's site.
Pointfuse is a powerful modeling engine that delivers an automatic, precise and flexible way of converting the vast point cloud datasets generated by laser scanners or photogrammetry into segmented mesh models. Pointfuse uses advanced statistical techniques to create 3D models where individual surfaces can be selected and classified as new layers in the Pointfuse environment and exported to IFC and FBX for manipulation in any industry-standard CAD system.
Offering 'selectable surfaces', Pointfuse V3 provides a unique approach. Surfaces within the 3D mesh models produced by Pointfuse V3 can now be identified, grouped and classified. These advancements within Pointfuse V3 bring a catalyst to the workflow of design and engineering projects, offering efficiencies that have not been possible when working with point clouds or traditional mesh models.
Pointfuse V3 also significantly reduces the file size of 3D models created from point clouds. In simple terms, the data density within each surface is reduced whilst still maintaining the fidelity of the model. This results in a reduction in model size by a factor of ten, making ongoing use of the model easier, faster and more efficient.