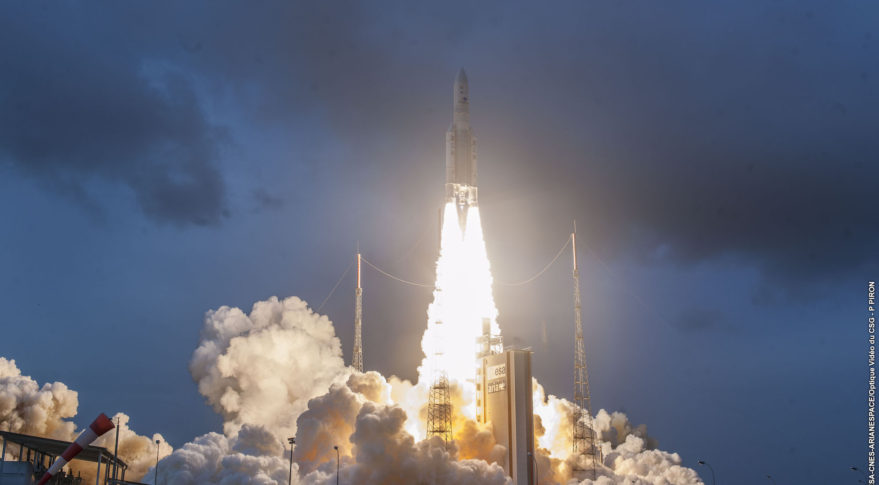 French Guiana: The Ariane 5 lifted off from the Guiana Space Centre in Kourou, French Guiana along the South American coast at 3:37 p.m. Eastern time. It carried a satellite for India and another for South Korea to geostationary transfer orbit.
The Indian Space Research Organisation's GSAT-11 telecom satellite and the Korea Aerospace Research Institute's Institute's GEO-Kompsat-2A weather satellite another four and a half minutes later.
The mission called Evry was the 10th launch of 2018 for Arianespace
GSAT-11 is a 5,850-kilogram telecom satellite designed to cover the Indian mainland and nearby islands with 32 Ku-band user spot beams. The satellite has 16 gigabits per second of total throughput — a smaller amount than most high-throughput satellites (Thaicom's IPstar, launched in 2005, has 45 Gbps of capacity).
GSAT-11 also has eight spot beams in Ka-band to connect with ground segment hubs. The satellite has a design life of 15 years.
KARI's GEO-Kompsat-2A is the first in a pair of civilian geostationary weather satellites.