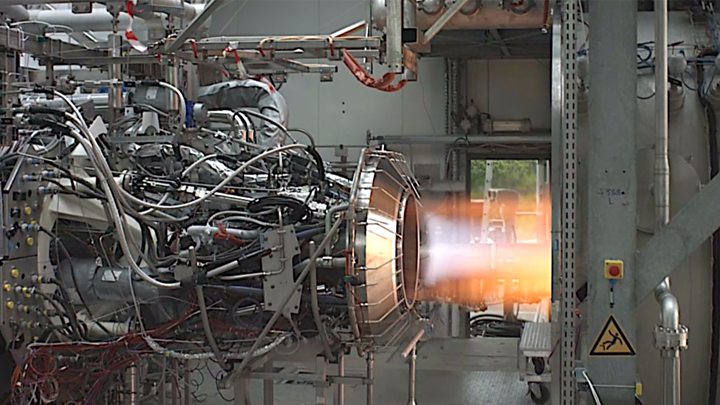 Germany: ArianeGroup has begun construction of the combustion chamber for the first flight model of VINCI engine at its Ottobrun site near Munich.
Construction was begun following more than 120 successful tests, using development models. This is a key step towards the success of the first Ariane 6 flight, scheduled for 2020.
The new re-ignition engine will significantly increase the operational flexibility of the Ariane 6 launcher, which can fulfill a wide range of missions, including the launch of constellations. Airbus Safran Launchers is industrial lead contractor for Ariane 6.
The Airbus Safran Launchers group develops and supplies innovative and competitive solutions for civil and military space launchers, with expertise in all aspects of state-of-the-art propulsion technologies.
Airbus Safran Launchers is lead contractor for Europe's Ariane 5 and Ariane 6 launcher families, responsible for both design and the entire production chain, up to and including marketing by its Arianespace subsidiary, as well as for the missiles of the French oceanic deterrent force.