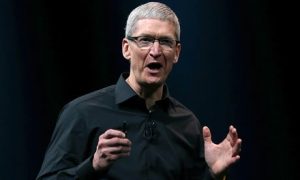 US: The Cupertino-based company, Apple is slated to open its new Apple development center in Hyderabad, India, according to Apple CEO Tim Cook. The new centre will focus on Apple's Maps application and will present an opportunity to compete against Google Maps.
According to reports, if get fully operational, the Hyderabad centre will create approximately 4,000 jobs in the region, and represents a $25 million investment on Apple's part. Apple Maps has been recently resurgent among iOS users, according to VentureBeat. On Apple's operating system, Maps is used three times more often than Google Maps.
This new initiative is part of a larger company expansion plan within India. Last week, Apple announced an upcoming development accelerator in Bangalore, which will focus on overall app design and performance best practices, according to Computerworld.
"The talent here in the local area is incredible, and we are looking forward to expanding our relationships and introducing more universities and partners to our platforms as we scale our operations," Cook explained in the press release.
VentureBeat suggests that these programs are part of Apple's overall plan to increase attention on mobile services and continue expansion in Asia, which is a lucrative market for its products. According to the source, the company recently invested $1 billion in Didi Chuxing, a Chinese ride-sharing business, and Apple Pay launched in China earlier this year.
India is the world's third-largest smartphone market and has been a bright spot in Apple's revenue reports lately. iPhone sales in India are on the upswing, experiencing 56 percent year-over-year growth, according to Computerworld, even though first-quarter iPhone sales for the company dipped in 2016.
Source: MBI