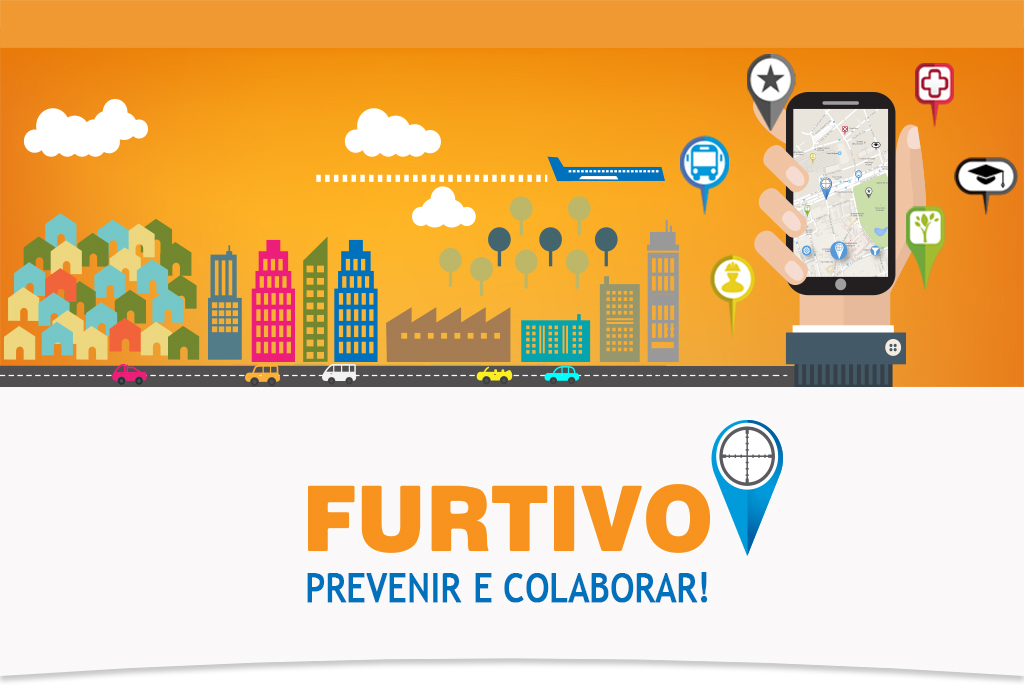 Rio de Janeiro, February 6, 2015-The app FURTIVO (Stealth) is a Social Network Collaborative based exclusively on geolocation, where users point occurrences and needs of its streets, cities and even the country. It was created by lawyer Geovani Santos to give more voice to citizens and provide a tool to charge the government. The Furtivo based on three concepts: Prevention, Collaborate and Supervise. The login in the application can be made through account on Facebook or Twitter or the site www.furtivo.com.br
The platform officially launched in February functions as a collaborative social network where users can point out problems in six categories: Health, Safety, Transportation, Environment, Education and Works, and have their occurrences brought to the competent bodies. The Furtivo provides tools for people who feel uncomfortable with some negligence of public agencies and administrators, and would like to do something to help solve the problems of their street, neighborhood or city.
Through geolocation, the system opens a map of the area where the user is and gives the option to create a new instance or give those already made, such as holes in roads, schools without teachers, assaults and hospitals lacking physicians.
The Security category, for example, covers five subcategories: missing persons, child labor, lost and found, abandoned or junk car theft. In the latter, the user tells you how and where the crime occurred. The date and time of occurrence are recorded automatically by the system, which also allows photos and comments to inform the victim details – such as brand, color and plate, car theft case. "In Furtivo who appears the problem is and who wins all of us," said Santos.
As a preventive measure, every time you approach a high-risk area, the system can be configured to send a written notification sound to warn you. "The best way to be sure is to prevent. Often we neglect and Furtivo can help in this regard, since avoiding assaults to more serious crimes, "said Santos.
At the application site he proposes "We will jointly help to transform the reality of our cities, informing, contributing by watching and pointing in map the absences of our rulers. Everything is 100% generated by users. "
The Furtivo is free and available for Android. The goal is to reach six million users in the country and a million complaints to the middle of 2015. It is also the founder of plans to partner with magazines, newspapers and TV and radio stations, as well as expand the service to other countries facing problems similar to those of Brazil. Videos on the new Furtivo app can be seen on the links:
https://www.youtube.com/watch?v=PhAEJ4NuPGk / https://www.youtube.com/watch?v=PtKlrP41tBs
Source: JornalBrasil, Diario de Canoas, Furtivo