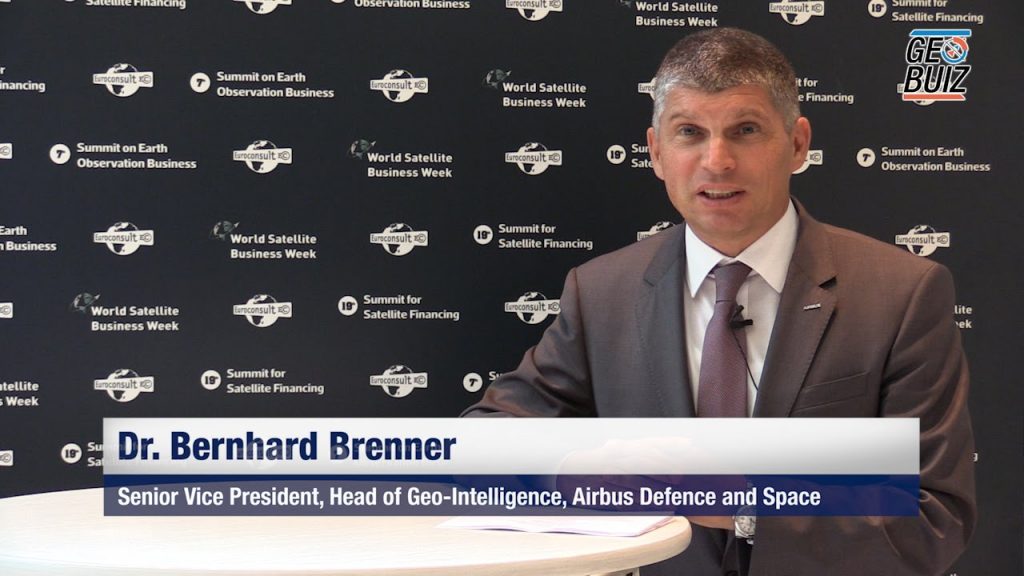 Paris: Airbus Defence and Space has announced that it will launch four very high resolution satellites by 2021. Dr. Bernhard Brenner, Senior Vice President, Head of GEO Intelligence, Airbus Defence and Space, made this announcement on September 15 at the 8th Summit on Earth Observation Business in Paris being held in Paris. The Summit was part of Euroconsult's week-long World Satellite Business Event.
Dr. Brenner refused to give any further details into Airbus's plans. Asked if very high resolution meant Airbus would developing better resolution than DigitalGlobe's WorldView-3 and WorldView-4, he quipped; "I can only say we will give tough competition to DigitalGlobe".
The launch of DigitalGlobe's WorldView-4, which was to take place on September  15, has now been postponed to September 26. With a maximum resolution of 30 cm, WorldView-4 will provide similar imagery as WorldView-3, the highest resolution commercially available at the time of its launch.