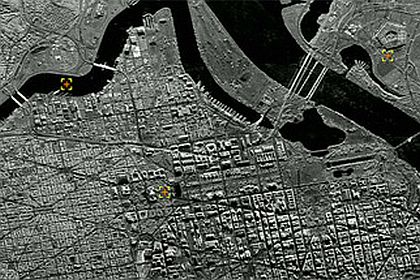 France: Airbus Defense and Space and 3v Geomatics have signed a multi-year agreement to provide 3v Geomatics with Synthetic Aperture Radar (SAR) imagery acquired by TerraSAR-X and TanDEM-X satellites. Both sensors deliver imagery access with resolution ranging from 25cm to 40m, an unrivalled geometric accuracy combined with the unique ability to collect anywhere in the world, independent of weather conditions.
The agreement will provide 3v Geomatics the ability to utilize both the unique radar imagery archive, as well as a series of new TerraSAR-X and TanDEM-X acquisitions. A leading Interferometric SAR (Synthetic Aperture Radar) monitoring services provider, 3v Geomatics has an extensive technical experience in providing accurate change detection information, to detect surface movements which result from Oil, Gas and mining activities or constitute possible threats for structural integrity of infrastructure.
"We are thrilled to leverage the unique capabilities of TerraSAR-X and TanDEM-X to help 3v Geomatics meet the needs of their customers" said Greg Buckman, Head of Airbus Defense and Space's Intelligence Business activities in North America. "3v Geomatics is now able to offer a unique combination of radar imagery interpretation and information extraction to deliver actionable information over areas where near-real time information is needed."
TerraSAR-X and TanDEM-X are specifically optimized to meet the requirements of users around the globe who require readily available, high-quality and precise Earth observation data – independent of lighting and weather conditions. Airbus Defence and Space holds the exclusive commercial distribution rights for the data of the two satellites.