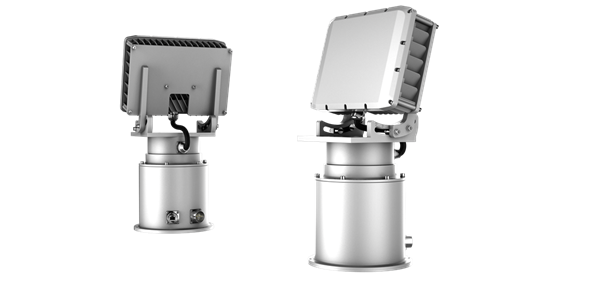 US: Ainstein, a leader in intelligent radar sensing solutions, today announced two new products in its Ultra Long Range UAV radar series; the Ultra Long Range Airborne (ULAB-D1) and Ultra Long Range Ground-Based (ULGB-D1) radars, capable of precise detection more than 1,000 meters away. 
As drone adoption increases, Ainstein's new ultra long range UAV radar systems address the need for highly precise and cost-effective tools to minimize disaster risks and keep assets and classified information safe. For high-security facilities, such as government buildings and airports, or critical infrastructures, such as water treatment facilities and mass transit systems, the need for drone detection is especially high.
"Customizable long-range radar systems are essential to keeping critical infrastructure safe from skyborne threats, which can range from UAVs conducting surveillance of a site to actual attacks on the site," said Andrew Boushie, Vice President of Strategy and Partnerships at Ainstein. "Whether accidental or malicious, unauthorized UAVs in proximity to critical infrastructure could have devastating impacts. Ultra long range detection means quicker, more effective responses to threats, as well as enabling safer operations for tasks such as infrastructure inspection, package delivery, disaster response and analytics initiatives. It is a critical component to receiving FAA authorization for such use cases."
According to the United States Secretary of Homeland Security, Kirstjen Nielsen, the threat of drone technologies "is outpacing our ability to respond." The global commercial UAV market will exceed $ 17 billion by 2024, creating adjacent industries related to drone safety. The sensor and detection market is expected to make up more than 11 percent of the UAV payload market. Recognized by the Federal Aviation Administration (FAA) and NASA as the primary sensor for use in multilayered counter-UAS solutions, radar has been proven to protect critical infrastructure, borders, correctional facilities, stadiums, concerts, government buildings, public spaces and many other permanent or temporary sites against intrusions.
Now available for customized integration with aerial vehicle manufacturers, the ULAB-D1 is optimized for air-to-air manned and UAVs beyond visual line of sight (BVLOS) operation. The ULGB-D1 is optimized for ground-to-air drone detection and monitoring and can be integrated and deployed by perimeter security solutions and service providers. Both feature Digital Beam Forming for highly precise elevation measurement and real-time processing for 3D detection, with speed measurement for more than 100 targets, bringing enhanced security capabilities to airborne and ground-based radar solutions.
For airborne-based drone detection radar, the ULAB-D1 provides:
A compact sensor capable of integrating into high-speed and heavy-duty UAS platforms
Air-to-air detection and avoidance capability for BVLOS operations
Detection and tracking range of up to 1000 meters for manned and unmanned airborne vehicles
All-weather detection and tracking
For ground-based drone detection radar, the ULGB-D1 provides:
Valuable data to UAV Traffic Management Systems
Detection for non-cooperative intruders and cooperative targets in the operating airspace for management of localized commercial UAS operations
A compact and portable sensor, ideal for temporary UAS flight operations
Two modes of operation:

An industry first rotating stand enabling 360-degree coverage for intrusion detection, threats, and anomalous activity
A portable radar patch to cover the most critical areas at events such as concerts, sporting events, and more