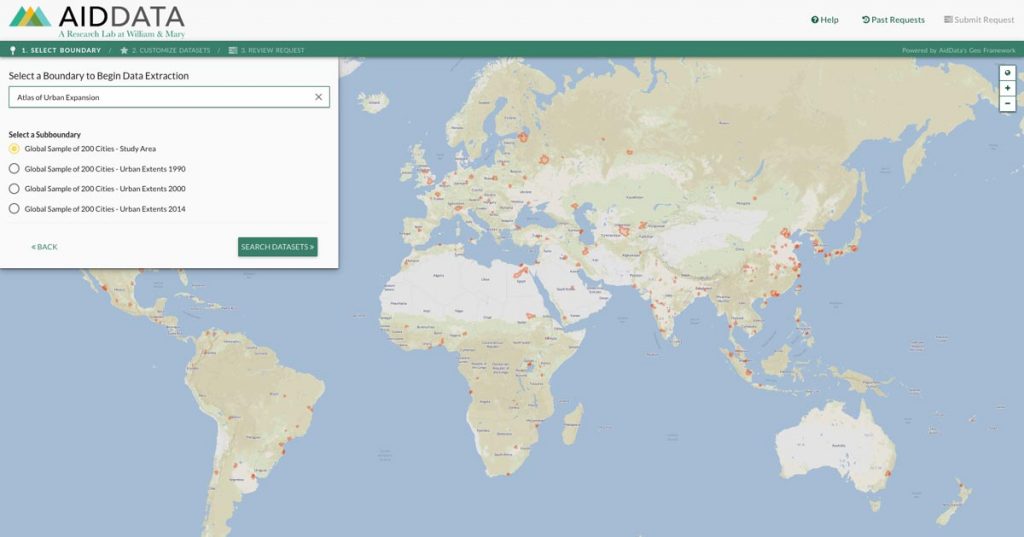 USA: AidData's platform GeoQuery now contains urban boundaries of 200 countries all over the world, allowing users the access to accumulated data from Mexico City to Mumbai. GeoQuery has added more than six new or updated datasets on those issues that are relevant to the city, this also includes global data on CO2 emissions, travel time to cities and annual climate data.
The inclusion of city boundaries in GeoQuery data comes at a right time for all decision-makers and stakeholders who wish to who wish to renovate their cities. With over half of the global population living in cities, due to faster urbanisation, two-thirds of the population would move to cities by 2050, with majority of the people living in developing countries.
Sustainable cities and communities being a key development significance and a delegation of around 3,000 from 116 countries have come to Nairobi for the inaugural UN-Habitat Assembly on innovation to transform cities where challenges and opportunities discussing the challenges and opportunities of fast urbanisation.
National leaders and city planners have focussed on the needs of the urban communities, there still remains a lot of limitations still prevailing. To make well informed policies, decision-makers need city-specific data. Important information whether on poverty, population, economic growth and other key indicators can only be found at district or province level. Most of the cities tend to overlap several district borders that usually limits our skill to examine past inclinations in urbanisation and plan for the future sustainable growth.