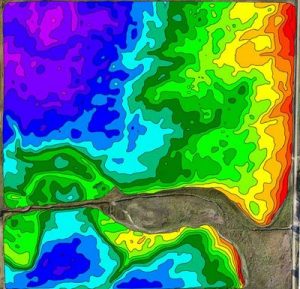 US: To offer agronomists seamlessly integrate agriculture data, AgPixel is offering high-resolution imagery on its agX Platform. AgPixel offers unmanned aerial vehicles (UAV) and manned aircraft systems services to acquire process and analyze agricultural data.
In-house scientists and engineers provide advanced data products, often by the next business day. By integrating this technology with the agX Platform, AgPixel's imagery can also bring added-value to other agX Compliant companies.
"AgPixel is excited to release high-resolution imagery through the agX Store," said Kirk Demuth, Chief Operating Officer for AgPixel. "We understand the pressure agronomists are under to increase yields and reduce inputs. Delivering imagery through agX will help us efficiently work with agronomists to provide actionable intelligence for critical management decisions."
"AgPixel's high-resolution aerial imagery integration is a great addition to the agX Platform," said Shawn Peterson, Business Development Lead for agX. "AgPixel's expertise in acquiring, processing, and delivering imagery products provides agronomists with insights which allows them to make informed management decisions with their customers. AgPixel's quality imagery products coupled with an extensive dealer network provides not only agX users but also other agX Compliant companies with an extremely valuable resource for imagery acquisition and analysis."
AgPixel's values center around response, resolution and rapid turn-around. Fast image collection through their dealer network delivers consumable, geo-rectified maps in 24 hours. AgPixel's imagery is currently available in the agX Store.
The agX platform is a solution for overcoming the fragmentation problem that exists between software systems, which in turn, creates a productivity bottleneck when adopting new precision agricultural offerings.
The agX Platform provides agX users the ability to access their data within agX compliant applications providing efficiency through a reduction in duplicate data entry. Users can create a free agX account at www.account.agXPlatform.com.