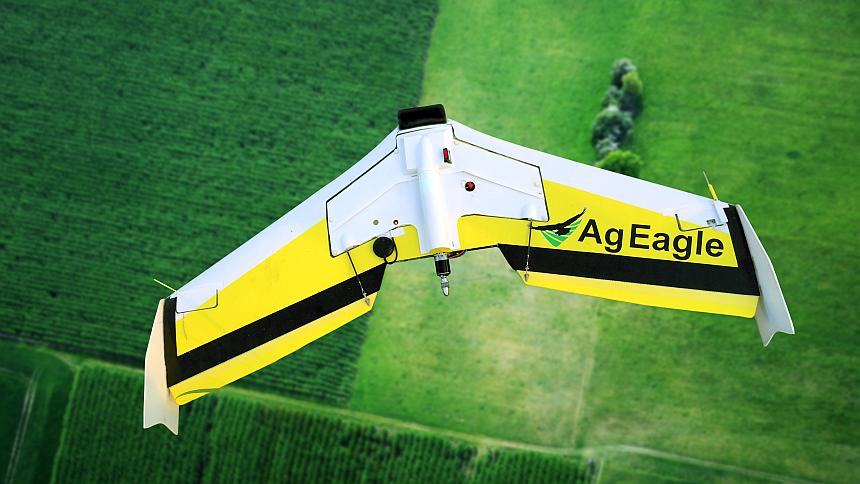 US: AgEagle Aerial Systems, Inc., a provider of drone imagery and data analytics for the sustainable agriculture market, announced an expansion of the existing partnership between Agribotix, an AgEagle company, and The Climate Corporation, a subsidiary of Bayer, to introduce advanced aerial imagery analytics to farmers.
Through the AgEagle platform, farmers are able to utilize aerial imagery to examine crop data by uploading the images to Agribotix's award-winning analytics platform, FarmLens™. Expanding on Agribotix's partnership with The Climate Corporation's Climate FieldView™ platform, farmers will be able to share the images from FarmLens to their FieldView account and compare them alongside other valuable metrics, including planting and yield data.
"As we continue to build upon Agribotix's partnership with The Climate Corporation, offering seamless integration between FarmLens and the FieldView platform will provide farmers with more robust crop analytics," said Barrett Mooney, CEO of AgEagle. "These analytics will allow farmers and agribusinesses to better understand yield limiting factors, further promoting supply chain visibility and sustainability for commodities down to the field level."
New functionality for the 2019 cropping season will be available on the FarmLens platform and can be directly shared with FieldView at the farmer's request, providing enhanced analytics and additional value at the field level. This will provide new actionable insights for farmers to maximize productivity while decreasing their environmental impact.
"We look forward to furthering our partnership with AgEagle to bring powerful data analytics and advanced aerial imagery to more farmers," said Vilas Rao, vice president of strategy for The Climate Corporation. "With access to powerful digital technologies in one unified platform, including the imagery delivered through FarmLens, farmers who use FieldView will have more data-driven tools at their fingertips to sustainably manage crop productivity."