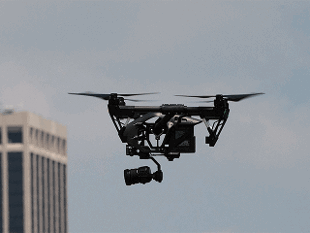 India: Business magnet Gautam Adani's Group has signed a joint venture with Israeli firm Elbit Systems to manufacture unmanned aerial vehicles (UAVs). The joint venture will be named Adani-Elbit Advanced Systems India Ltd (AEASIL), and it will be headquartered in Ahmedabad.
AEL and Elbit Systems Ltd will have equity in the ratio of 51:49 in the company. The joint venture is yet to commence business operations, a company statement informed. The company, formed on November 7, will mark the Adani Group's foray into the defence and aerospace manufacturing sector. The group has interests in ports, energy, mining and trading.
The cost of acquisition of shares was around Rs 51,000 by way of 5,100 equity shares issued for Rs 10 each, representing 51 per cent stake for the Adanis, AEL said in a stock exchange filing.
Earlier this year in March, Adani Group had announced a tie-up with defence electronics player Alpha Design Technologies to work on UAVs through the group's wholly-owned subsidiary Adani Aero Defence. AEL shares traded positive with gains of over 2.3 per cent at Rs 64.60 on the National Stock Exchange (NSE) during afternoon trades.