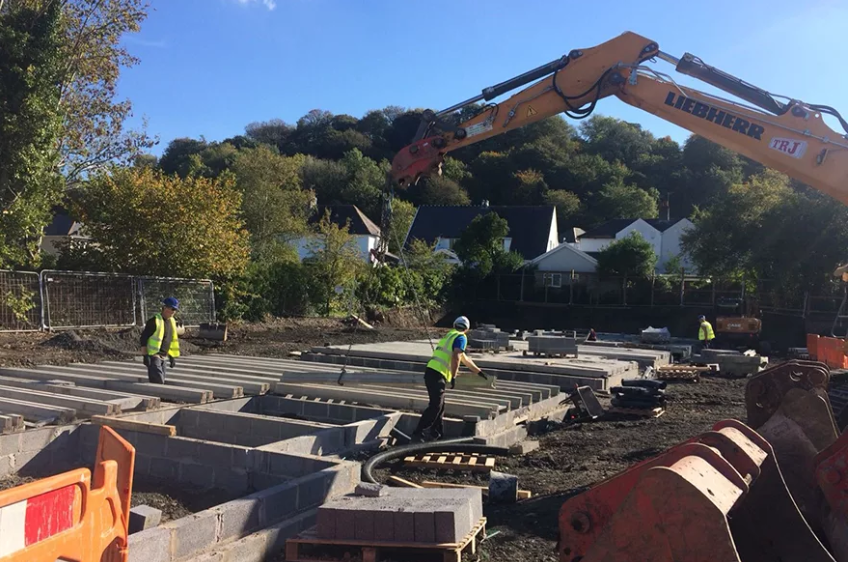 UK: Different housing organizations namely Pobl Group, Neath Port Talbot Borough Council and Swansea University's SPECIFIC Innovation & Knowledge Centre have joined hands in developing Active Homes that are able to generate, store and release solar heat and electricity in South Wales.
The 16 homes are designed as mini power stations which are able to generate around 80% of the energy they consume and cut tenants' energy bills by at least 50%.
Active Homes are based around a thermally efficient and airtight structure of prefabricated structural insulated panels (SIPs) designed to reduce heat loss to a fraction of that from a typical home. Energy is generated in two different ways: using a solar wall for heat; and solar photovoltaics on the roof for electricity.
The solar PV, supplied by tech start-up BIPV Co, comprises a lightweight steel standing seam roof laminated with 2mm thin film solar panels. Energy is either used directly to power appliances, heating and hot water systems, or stored for later use in a 13.5kWh Tesla Powerwall battery housed in a brick outbuilding at the rear of the property.
The lithium ion battery stores energy generated during the day and releases it when required, it can also store electricity taken from the grid, topping up overnight when energy may be cheaper. When fully charged, the battery can power a home for roughly 16 hours, depending on the weather and usage.
Jonny Williams, business development director at SPECIFIC and project lead for Active Homes Neath told BIM+: "We expect the homes will generate about 80% of what they consume, based on a good estimate of all loads, including plugged-in appliances, not just regulated loads listed in Building Regulations."
The south-facing wall of each home is fitted with perforated steel panels that can collect 50% of solar heat energy hitting the surface. The system works by heating the layer of air on the outside of the steel, which is drawn through the perforations into a cavity then ducted off into the building.
Pobl Group will operate and maintain the homes and worked hard to simplify the user experience.
"Pobl had workshops with its housing and asset management team and the tenants to explore any technical issues and any uncertainties and fears they might have. All info and training for tenants had to be kept simple and fit on just a side or two of A4 paper," stated Williams.
Active Homes will be completed by next summer. Also, 10 houses and flats will be observed for 12 months in order to see that systems are working properly or not.