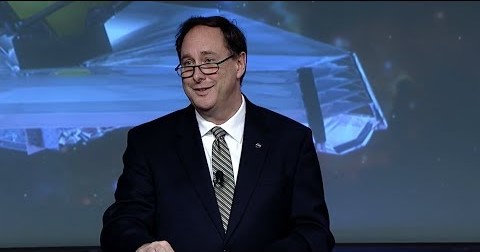 US: NASA's Acting Administrator, Robert Lightfoot has announced that he will soon retire from the agency. Ever since the news was made public, it evoked more uncertainty about the agency's leadership. According to a memo shared by Lightfoot in the media, it is said that he will at the end of April.
Lightfoot came to NASA Headquarters in September 2012 as associate administrator, the highest-ranking civil service position at the agency and third highest position overall, behind administrator and deputy administrator. The reason why he decided to retire hasn't been discussed in the memo.
"It is with bittersweet feelings that I am announcing I will be retiring from the agency on April 30, 2018," Lightfoot said in a memo to agency staff. "I will work with the White House on a smooth transition to the new administrator." Lightfoot didn't discuss why he decided to retire in the memo.
Lightfoot, who joined NASA in 1989 as a test engineer working on the space shuttle main engine, served as director of the Marshall Space Flight Center from March 2009 until being named associate administrator.
Lightfoot has been acting administrator since the beginning of the Trump administration in January 2017, a period of nearly 14 months. That tenure has shattered the record for the longest time the agency, which turns 60 years old later this year, has been led by an acting administrator.
The White House nominated Rep. Jim Bridenstine (R-Okla.) to be administrator in September 2017 and resubmitted the nomination in January. In both cases Bridenstine's nomination has been advanced by the Senate Commerce Committee on a strict party-line vote, but the full Senate has yet to take action to confirm Bridenstine.
There is a widespread belief in the space industry that the Senate has not acted on Bridenstine's nomination because he lacks to votes to win confirmation. All 49 Democrats in the Senate are opposed to Bridenstine, as well as reportedly Rep. Marco Rubio (R-Fla.) With Sen. John McCain (R-Ariz.) still absent from the Senate because of cancer treatments, Bridenstine lacks the 50 votes needed to be confirmed.
In a statement March 12, Sen. Bill Nelson (D-Fla.), ranking member of the Senate Commerce Committee and a leading critic of Bridenstine's nomination, praised Lightfoot's work leading NASA on an interim while calling on the White House to nominate someone else to lead the agency.
"The White House needs to nominate a space professional for NASA administrator who will actually garner strong bipartisan support. The current nominee doesn't have the votes," Nelson said.