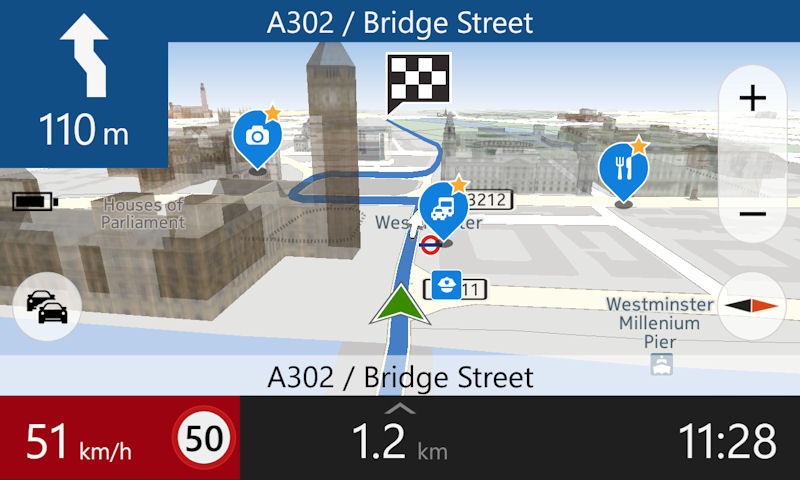 Germany: HERE has announced the acquisition of Advanced Telematic Systems (ATS), a Berlin-based developer of secure over-the-air (OTA) technology — the basis for how wireless devices get their systems updated securely — to improve its data distribution capability and provide feedback information to improve how those systems operate.
HERE has "only had a limited capability in OTA technology until now," as per a spokesperson. "The ATS acquisition will make us a major player in this area."
Financial terms of the deal — which is expected to complete in the first quarter of 2018 —have not been disclosed.
Founded in 2014 by Armin Schmidt, Dirk Pöschl and Arthur Taylor, ATS had earlier raised over $12 million.
"This is an exciting opportunity for ATS as we will be able to combine HERE's deep customer relationships with OEMs and our global client and partner network to deliver new commercial solutions and enhance the existing functionality of HERE products and services," said Schmidt, ATS's CEO. "We now look forward to joining a business with an inspirational vision to shape the autonomous world."
The importance of this deal is that it Here would continue to modernize itself.
Formerly a part of Nokia, Here is now owned by a consortium that includes the automakers Audi, BMW and Daimler and Intel .
Today, Here claims that its 100 million installs makes it the world's largest provider of mapping data to the automotive industry.
In the case of OTA, ATS's solution is built around open source OTA technology. Notably, in June it integrated with Uptane, a security framework backed by the U.S. Department of Homeland Security designed specifically for software that runs on autonomous and connected cars — the idea being that vehicles could be especially deadly if they are maliciously hacked, and the aim here is to try to prevent that from happening.
OTA technology has been around for years as a way for mobile carriers to update settings on phones that are on their network, but it's taken a more proactive turn in more recent times.
Not only are the systems in cars far more complex — covering not just HD maps but real-time pictures of road environments, entertainment services and information, navigation and more — but software engineers are now using the network of devices not so much as dumb endpoints, but as new data gathering tools to continue to feed information to the central system to improve how it works overall.
This is especially important in the world of mapping, where road conditions and sometimes the roads themselves, are changing constantly, meaning satellite imaging — the basis for a lot of legacy and modern maps — cannot do the full job.
"Data and software delivery is a defining factor for future success within the automotive industry as vehicles are becoming more connected and autonomous," said Ralf Herrtwich, SVP Automotive of HERE, in a statement. "The acquisition of ATS is a hugely important strategic investment for us to complement our portfolio as a premium automotive cloud provider. I'm excited to welcome Armin and his team into the HERE family."