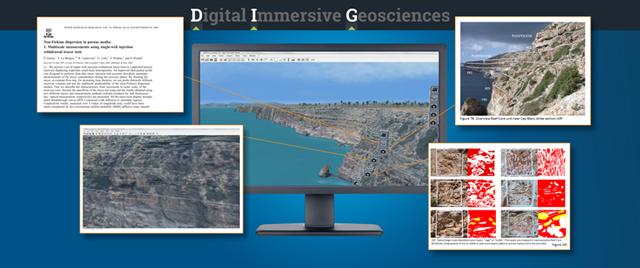 US: The American Association of Petroleum Geologists (AAPG) and VWORLD have created the first interactive digital publishing medium to deliver immersive, in-depth training opportunities for geoscientists.
"Currently AAPG offers technical journals in traditional formats. With Digital Immersive Geosciences (DIG) we are launching the first interactive digital publishing medium in the geoscience community," said Jim Blankenship, Geoscience Director for AAPG.
"Imagine sitting at your desk and being able to see, study, and experience rocks, outcrops, and geologic formations that are thousands of miles away," he said. "Partnering with VWORLD has enabled us to take that next step and use the latest technology to develop a true, immersive experience."
A software development company based in France, VWORLD will develop, design, launch and maintain the platform application built on their vieWTerra Evolution 4D real-time Earth Viewer software. VWORLD specializes in 3D real-time terrain visualization for simulation, training, situational awareness, navigation aid, command and control, crisis management or landscape planning needs.
According to Jerry Jefferis, AAPG project manager for the DIG program, "VWORLD was a logical fit for the partnership based on their GIS and Simulation software experience across multiple industries."
The DIG application was conceptualized by a dedicated group of 15 international geospatial experts and end-users from the geoscience community (AAPG ad-hoc committee) and the prototype was introduced to rave reviews at the AAPG Annual Convention and Exhibition (ACE) held recently in Calgary.
Industry participation is key to the success of this program; therefore, AAPG is seeking industry participation and financial support.
The next live demonstration is slated for the Geological Society of America (GSA) meeting 25-28 September, in Denver. The full release will be unveiled at AAPG's Centennial Convention in Houston 2-5, April 2017.