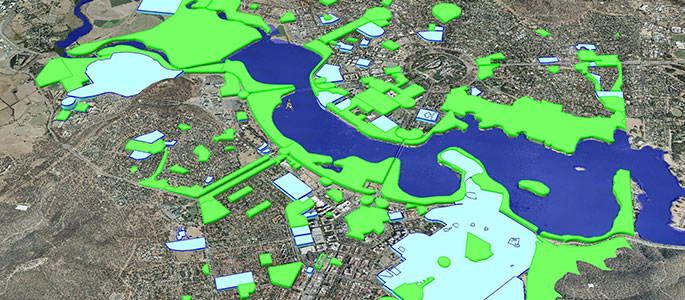 US: Pointerra has entered into a Memorandum of Understanding (MoU) with geospatial technologies company, AAM. Through this MoU, AAM is seeking to provide the 3D aerial data to various channels, including the GEOCIRRUS cloud-based GIS solution via a Data as a Service ("DaaS") model and GEOCIRRUS Discovery Portal (the AAM shopfront for data/content).
As part of its GEOCIRRUS strategy, AAM has agreed to give license to Pointerra's unique 3D geospatial technology and the parties that are currently working to integrate Pointerra's technology into GEOCIRRUS to enable AAM to sell access to its 3D data library.

Under the MOU, Pointerra will also be licensed by AAM to sell access to AAM's 3D data (and derivative products) through its own 3D data marketplace.
The full commercial terms of the relationship will be documented in a formal technology license and partnership agreement, to be concluded in July 2017; however AAM and Pointerra have agreed that:
AAM will pay Pointerra a one-off licence fee for the use of Pointerra's technology in GEOCIRRUS;
AAM will pay Pointerra a royalty based on data usage through the GEOCIRRUS Discovery Portal; and
Pointerra will Pay AAM a royalty based on data sales made through Pointerra's 3D data marketplace.
In commenting on the agreement, Pointerra's Managing Director, Ian Olson said, "We are delighted to have secured an important data partner in AAM who are the pre-eminent geospatial and GIS business in our region. The MOU and subsequent licence and partnership agreement represent another milestone in Pointerra's vision to lead the global market for 3D data. We are working on similar software licence, partnership and data licensing relationships with other leading regional and global enterprise partners and data owners."
Mr Olson added, "The common theme of these relationships and agreements is to monetise Pointerra's technology through a mix of licence fees and royalty payments and to add to Pointerra's world-first 3D data library as we launch our global 3D data marketplace."
AAM's CEO, Mark Freeburn said, "When we launched GEOCIRRUS in 2015 AAM was one of the first geospatial organisations in the world to provide a cloud-based delivery solution and DaaS marketplace. By partnering with Pointerra we have added a step-change in dimension and scale by being able to visualise and promote access for our customers to our considerable library of 3D datasets. Pointerra's technology will help us leverage this data to grow our GEOCIRRUS marketplace. We are also excited to be part of Pointerra's global marketplace for 3D data and see the relationship as a win for both organisations."