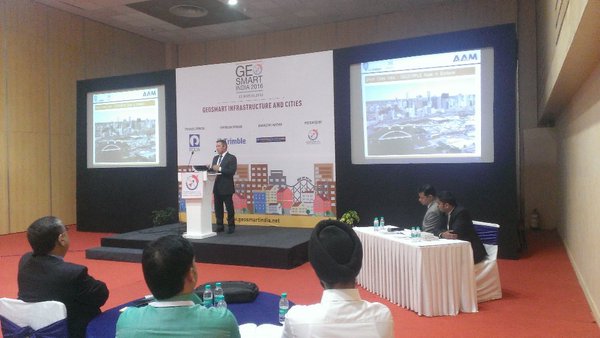 India: From the ground of GeoSmart India 2016, AAM Group CEO Mark Freeborn launched a complete cloud-based geospatial platform called GEOCIRRUS. Designed to scale to meet peak periods of demand, GEOCIRRUS serves data or can include applications and tools that make it easy to share and disseminate the data as an application solution.
The platform allows you to bring your geospatial content to life by combining maps with rich narratives and multimedia content so people feel connected and stay engaged. It also helps one can create modern, responsive web apps. GEOCIRRUS applications include preconfigured themes along with widgets that go to make up an application that can be ready for all devices including iOS, Android, Windows, OS X, and Linux.
With GEOCIRRUS it is possible to view, analyse, create, and share maps and location information. It also delivers tools and functionality that is powerful yet simple to use so everyone in your organization can share geospatial content, integrated with client specific data. Beyond mapping, it also helps users to explore integrated geospatial data and gain the kind of insights that leads to better both justifiable and cost effective decisions.
Source: Our Correspondent