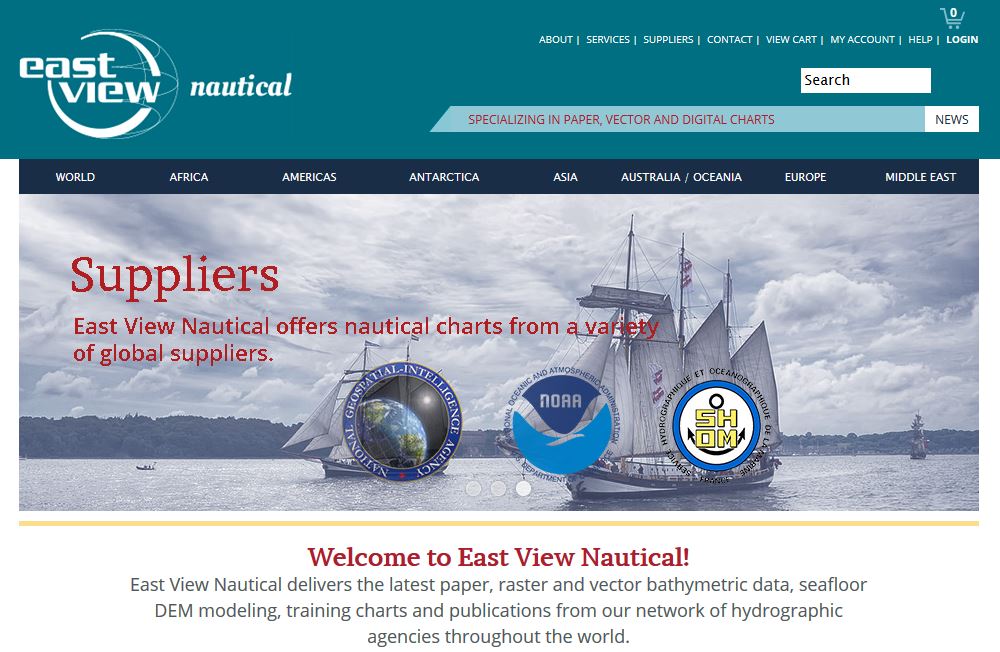 US: East View Companies has launched its newest website, East View Nautical. The company has dedicated the website to maritime professionals and nautical enthusiasts. The site leverages East View's many partnerships with hydrographic agencies around the world to provide the latest paper, raster, and vector bathymetric data, seafloor DEM modeling, training charts and publications. The site includes content from Europe, North, Central and South America, Asia, Australia, Africa, the Caribbean and the Middle East.
Sailing enthusiasts, national coast guards, cruise lines, or anyone else who needs accurate, detailed maps can visit the site to order print-on-demand charts for personal or business use. Using licensed content, acquired by sister company East View Geospatial, East View Nautical is able to create products that feature waypoints, track lines, vectorization, georeferencing, cropping and mosaicking, to ensure that users get an end product that meets their needs.
East View Companies is a proud partner of the National Geospatial-Intelligence Agency, the National Oceanic and Atmospheric Administration (NOAA) in the United States, as well as Hydrographique et Océanographique de la marine (SHOM), a French agency providing public service and support surrounding hyrography and nautical information.