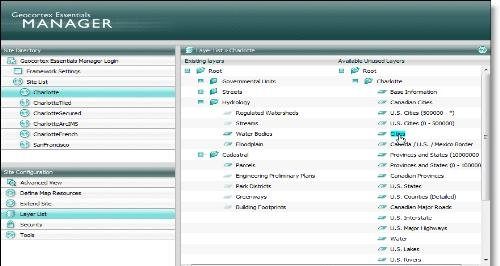 US: CompassCom and Latitude Geographics have announced a tie up on Tuesday. The deal was inked to make real-time mobile asset tracking directly accessible in Latitude's popular Geocortex Essentials product. After this, asset location, mapping and messaging data captured by the CompassLDE platform can now be ported seamlessly for display into a Geocortex map interface.
CompassCom will discuss the CompassLDE-Geocortex integration in booth 445 at the 2016 Esri User Conference, June 27-July 1 in San Diego.
"Organizations can stream real time information into their Geocortex application so supervisors know where their vehicles, smartphones and other GPS-enabled assets are located and what they are doing," said CompassCom CEO, Brant Howard. "This enhances the safety of the mobile workforce and efficiency of operations."
Based in Victoria, British Columbia, Canada, Latitude Geographics' Geocortex technology complements Esri's modern Web GIS and ArcGIS platform. Geocortex is one of the most popular frameworks used to launch applications every day by public works and utility department supervisors within city, county and state governments across the United States.
"Latitude Geographics and CompassCom have many customers in common," said Paul Salah, Partner Director for Latitude Geographics. "The integration of our products greatly simplifies their ability to view the activities of mobile assets and work orders on a single map interface."
For existing CompassCom and Latitude Geographics clients, there is no new software to buy or install. CompassLDE communicates with Geocortex through a REST web services to share real time location and status matched to the end user workflow.
Integration between CompassLDE and Geocortex also allows organizations to take a step beyond monitoring and tracking mobile resources. The data captured by CompassLDE related to fuel use, mileage and other vehicle metrics can be combined with public works and utility activities for analysis by Geocortex to yield insights into operational efficiencies, enabling supervisors to use their assets and personnel more cost effectively than before.