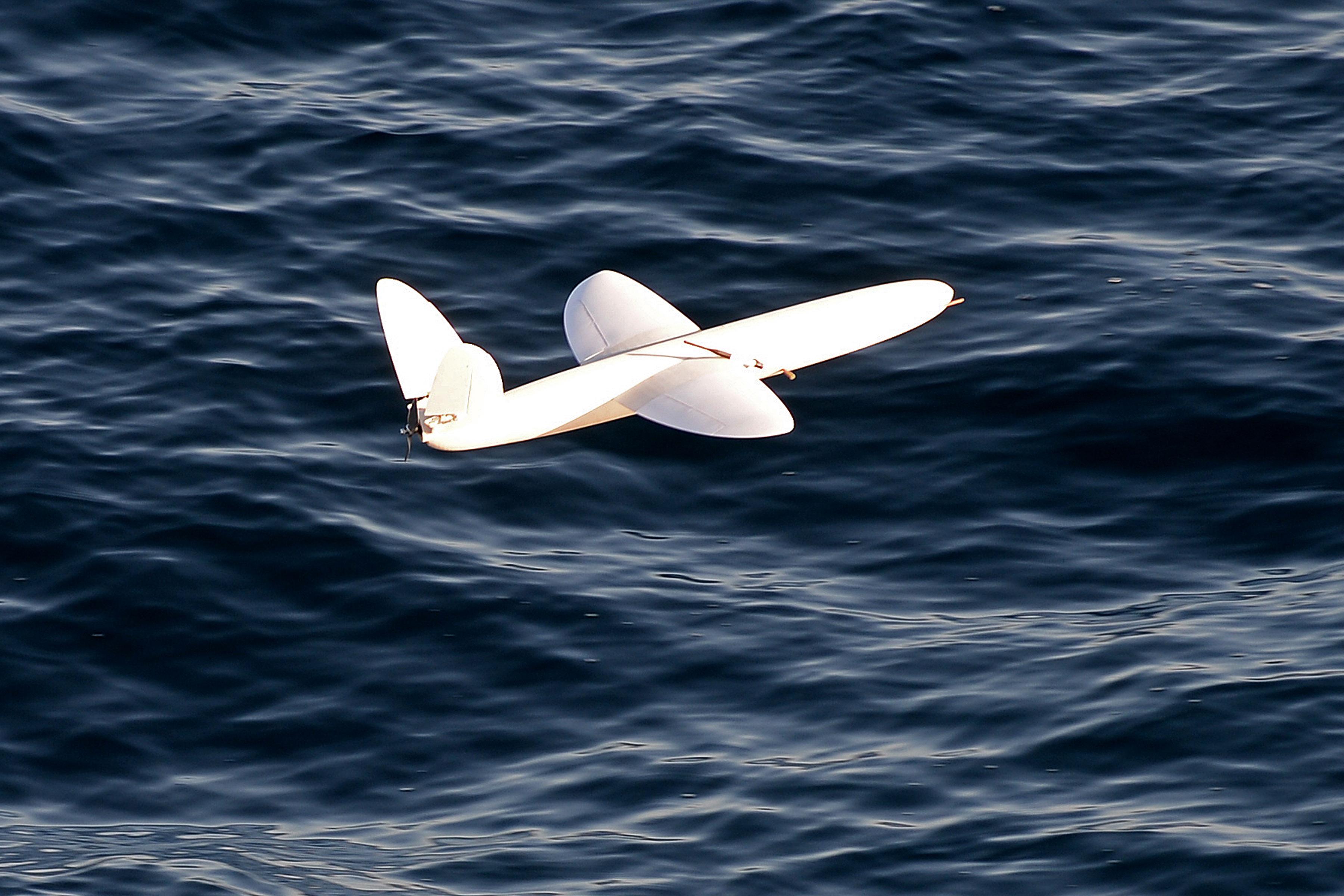 US: Engineers at the University of Southampton have created what is being called as the world's first 3D printed airplane. The plane goes by the moniker SULSA stands for Southampton University Laser-Sintered Aircraft. It was tested last week by the British Royal Navy over the Antarctic. Results of the first few flights were sufficiently positive. And now it is being decided that the craft should be able to be used to help ships navigate through the ice-filled waters.
SULSA was launched from the Royal Navy's ice patrol ship, the HMS Protector, several times for flights of about 30 minutes' duration each. After each flight, the plane dropped into the water where it was fished out by one of the Protector's boats. It was the first time the Royal Navy had used UAVs in the Antarctic region.
"This trial of these low-cost but highly versatile aircraft has been an important first step in establishing the utility of unmanned aerial vehicles in this region," said Captain Rory Bryan, the Protector's Commanding Officer. "It's demonstrated to me that this is a capability that I can use to great effect."
SULSA is 3D printed in nylon using an EOS laser sintering printer in four large parts, which can be easily assembled without the use of any tools. The Royal Navy has been using ScanEagle "eyes in sky" drones as scouts in the Gulf for a few years, but SULSA offers several major advantages – there's the ease of manufacture and assembly, plus the low cost.
A SULSA aircraft costs about £7,000, which is chump change compared to other ship-launched drones. With a wingspan of 2 meters and a weight of 3 kg, it's also easy to transport and store. SULSA has a nearly silent engine and a top speed of about 100 mph, and it's capable of cruising at 60 mph.
"The series of flights conducted by Southampton staff in conjunction with the Royal Navy from HMS Protector has been a great success," said Andy Keane, Professor of Computational Engineering at the University of Southampton. "These flights have shown just what can be achieved with smart design and low cost digital manufacture."
"I am delighted with the successful deployment of small unmanned aerial vehicles from HMS Protector in the Antarctic," said Commodore James Morley, the Navy's Assistant Chief of Staff Maritime Capability. "The whole team has overcome significant hurdles to demonstrate the enormous utility of these aircraft for affordable and persistent surveillance and reconnaissance from ships – even in the environmentally challenging environment of the Antarctic.
Source: 3D Print