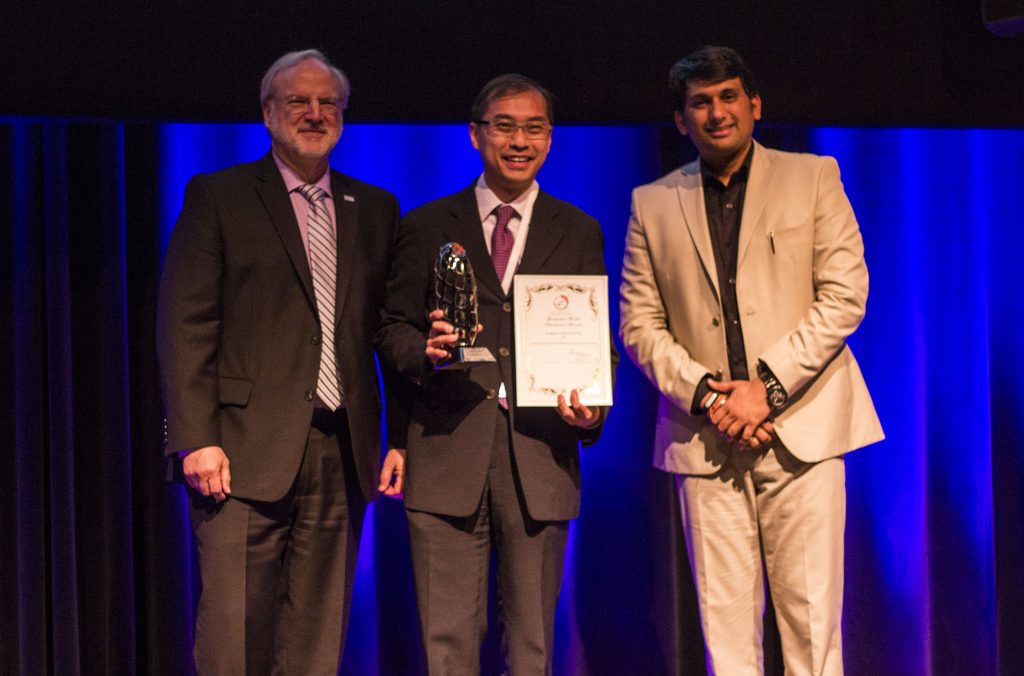 The Netherlands – 3D Mapping with Airborne Oblique Imagery and Laser Scanning project by Singapore Land Authority has won the Geospatial World Excellence Award. Mr. Tan Boon Khai, Chief Executive, Singapore Land Authority, received the award that was presented at Rotterdam during the Geospatial World Forum 2016.
Singapore Land Authority (SLA) is leading a whole-of-government (WOG) initiative to create and maintain a high resolution survey-accurate 3-dimensional (3D) national map to support the increasing needs of government and agencies in operation, planning and risk management. Our partners, PUB (Public Utilities Board) and CAAS (Civil Aviation Authority of Singapore) required 3D map data such as terrain models and 3D buildings to support their operations and planning.
About the Project
This project built upon the existing survey infrastructure and mapping expertise in SLA. It invoved 4 major scopes of work:
• Capture 3D Data – airborne and land-based Photogrammetry and Laser Scanning (LiDAR- Light Detection and Ranging) survey
• Create 3D Data Models – CityGML exchange format
• Establish Standards and Database – CityGML Schema
• Update Changes
In order to support "smart" 3D applications, the 3D models are created and stored in an international open standard with intelligent data model known as the CityGML format. The project involves the adaptation of CityGML exchange format into local environment. The format allows 3D spatial analysis, 3D simulation and 3D visualisation which are essential processes in development planning and risk management. A database is established to manage the changes in the map data.