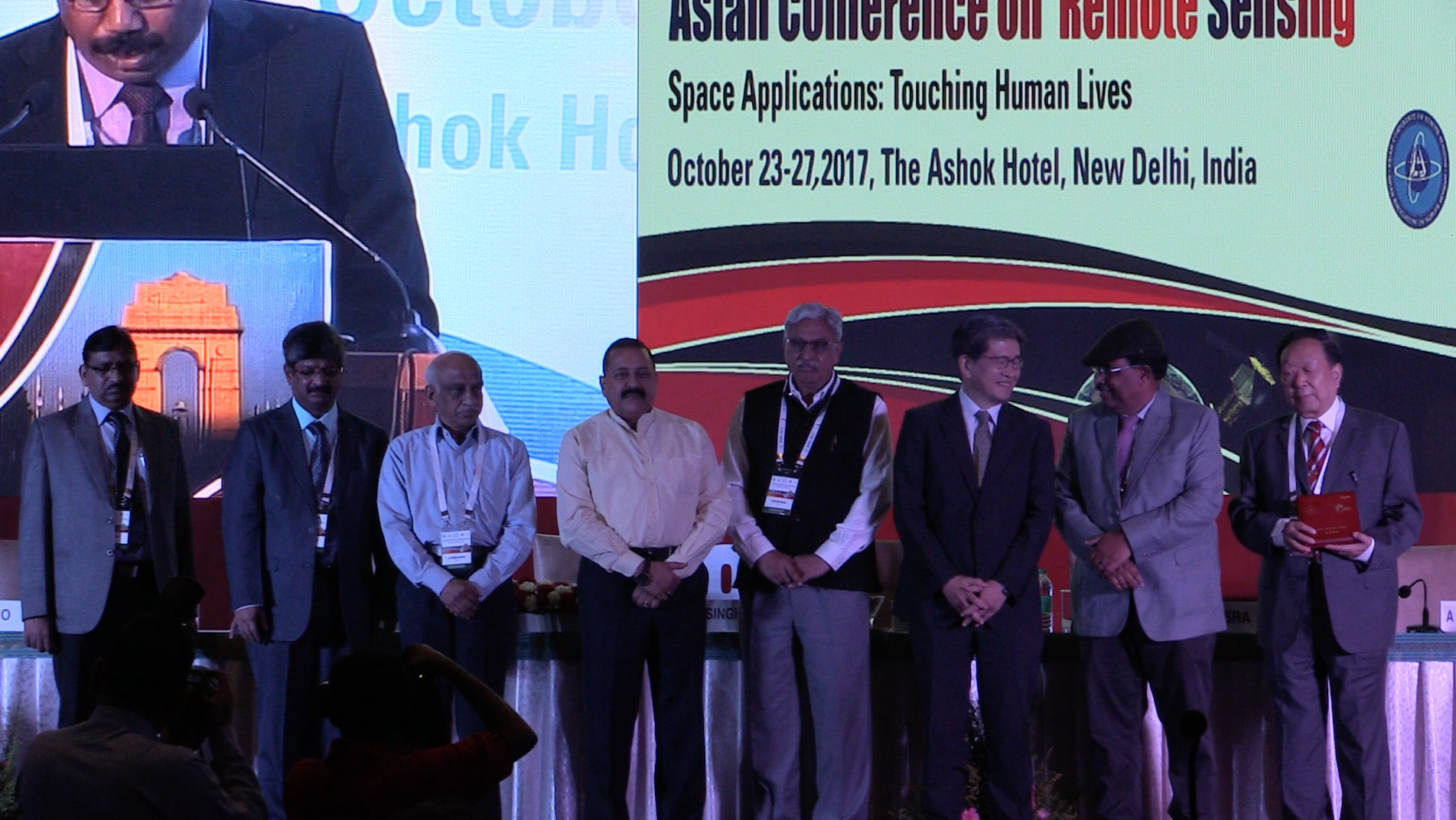 India: On October 23, the 38th Asian Conference on Remote Sensing (ACRS) got inaugurated in Delhi. It is after a gap of 23 years that the five-day conference is being held in India.  The main theme of ACRS 2017 is "Space Applications: Touching Human Lives".  ACRS endeavors to promote and popularize remote sensing in Asia through mutual cooperation, networking and exchange of information. 'For Asian, by Asian and with Asian' is a cornerstone of ACRS philosophy.
India has hosted ACRS twice before in 1985 and 1994. 38th ACRS is being jointly organized by AARS, Indian Society of Remote Sensing(ICRS), Indian Society of Geomatics( ISG), and Indian Space Research Organization and Government of India.
Chief Guest at the ACRS 2017 conference was Dr Jitendra Singh, Minister of State for the Department of Atomic Energy and Department of Space. Dr Singh discussed the long and eventful journey of space technology in India and how it is increasingly shaping India and Asia. He mentioned the luminary founding fathers of space research and exploration in India – Vikram Sarabhai and Satish Dhawan – who envisaged that one day India will make it to the club of nations that have developed space technology indigenously and launch their own satellites.
Kohei Cho, professor at university of Tokai and chairman of AARS (Asian Academy of Remote Sensing), said that Asia is a landscape of innumerable prospects, but is also beset with many challenges and hazards, particularly environmental degradation. He threw light on the annual membership of the AARS, which is about 700 and added that the membership is growing steadily over the years.
The presidential address was given by Dr AS Kiran Kumar, chairman of ISRO;Dr Shailesh Nayak, president of ICRS(Indian Society of Remote Sensing) and Dr Tapan Misra, president of ISG( Indian Society of Geomatics)
Before the commencement of the plenary session, Dr M Annadurai, director of ISRO satellite center, was awarded Bhaskara Award 2016 and Dr Prashant Chauhan was awarded Satish Dhawan Award.