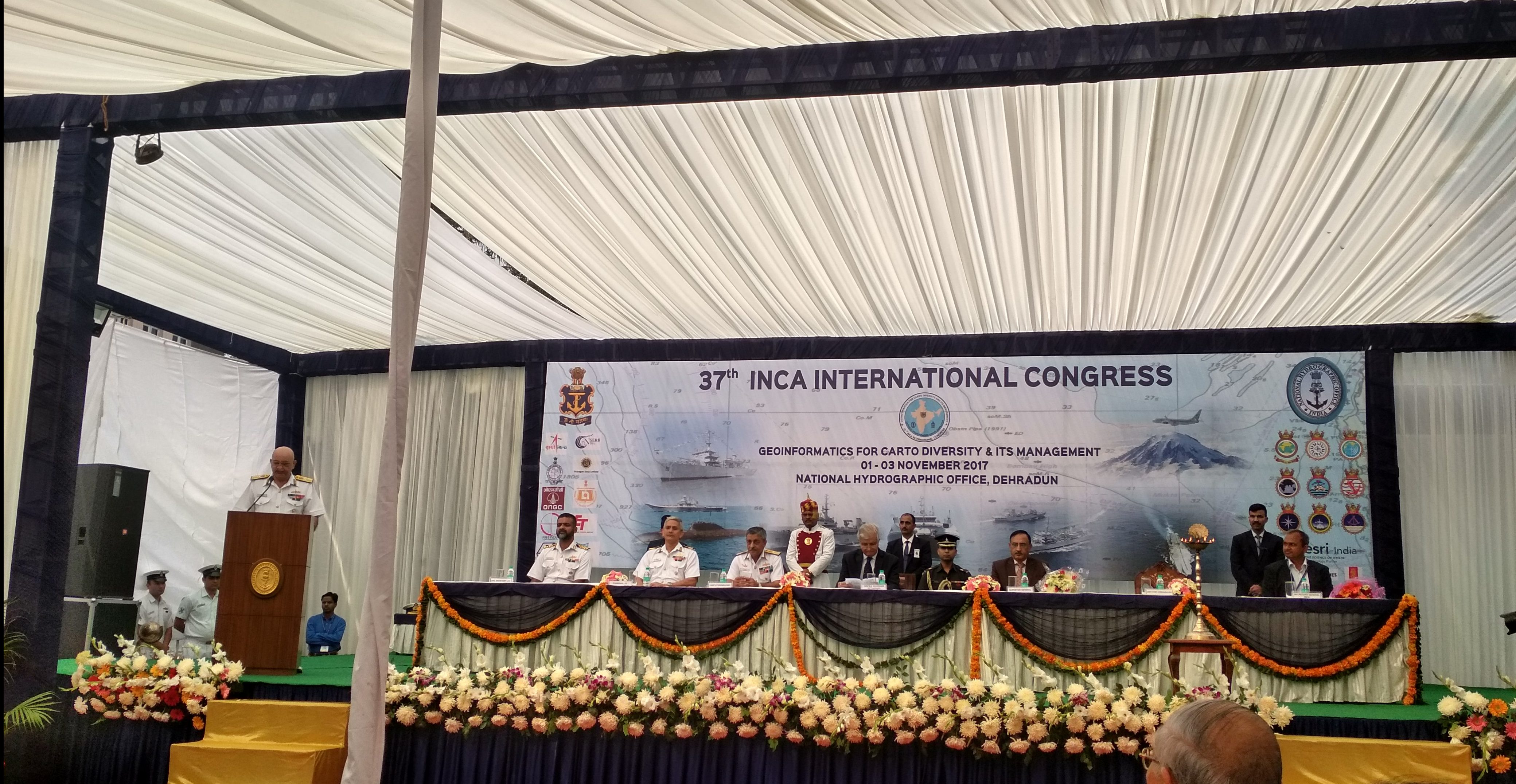 Dehradun, India: The 37th INCA International Congress 2017 kicked off at the National Hydrographic Office, today in Dehradun. The event started with a welcome note from Rear Admiral Adhir Arora. Joining him on the stage was Vice Admiral Vinay Badhwar, Chief Hydrographer at National Hydrography Office (NHO), Governor of Uttarakhand, Krishan Kant Paul, and Commodore Ravi Nautiyal.
The inaugural address was delivered by Admiral Badhwar. Mentioning about the recent technological advancements, Badhwar said, "The application of remote sensing and image processing in the past two decades have improved the technical capability for detailed analysis." He also touched upon various geospatial technology aspects like Geoinformatics, mapping, geosciences amongst others.
On the other hand, present as the chief guest, Krishan Kant Paul congratulated INCA (Indian National Cartographic Association) for the Congress. He said the theme of the congress is current and relevant and that the theme not only has direct application in our day-to-day lives but also has global significance.
He added, "GIS upholds increasingly dynamic interactive maps that can be interpolated digitally. This characteristic of GIS is making it the most preferred tool for mapping."
Every year INCA conducts a GIS Quiz Contest to nurture young talent, in which some very talented young minds are rewarded at the Congress. However, this year, a separate contest was kept for children with visual impairment; the winners of the contest were awarded at the Congress.
The theme of this year's event is Geoinfomatics for Carto-diversity and its management.
A government agency, NHO is responsible for hydrographic surveys and nautical charting in India. The organization is also involved in providing professional inputs to various organizations for their ongoing project development work. This is the fourth time when NHO is hosting INCA.