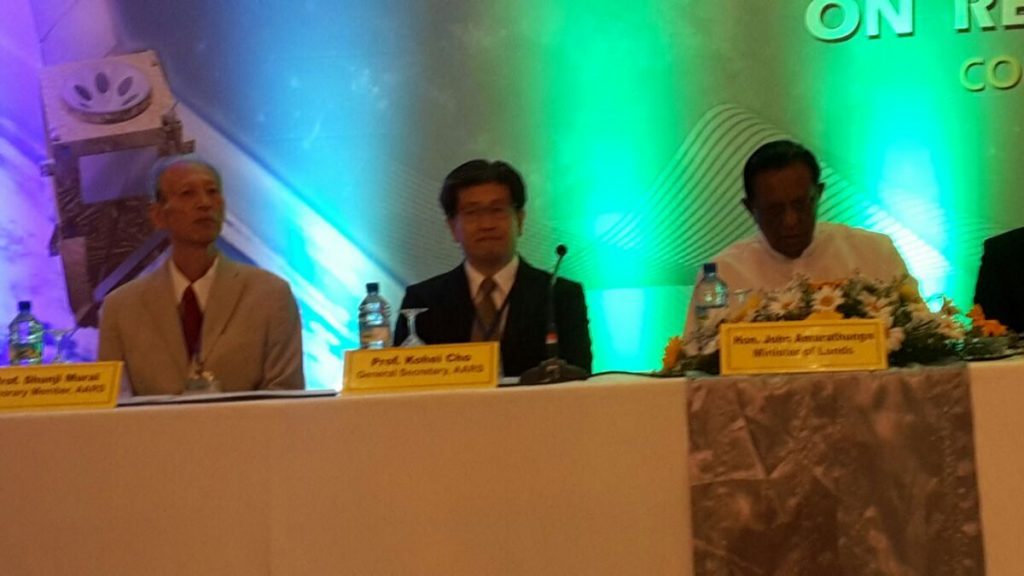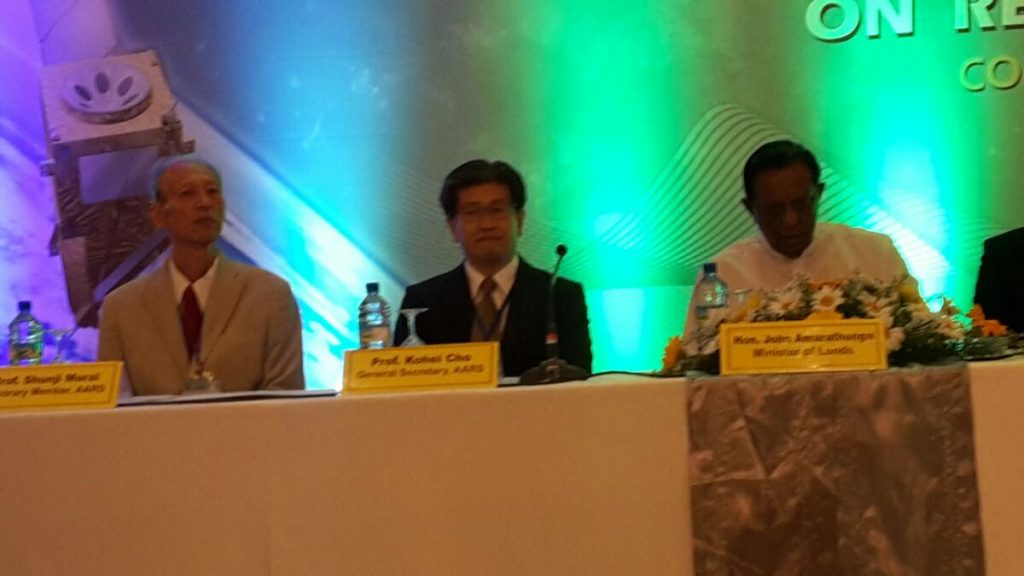 Colombo: The 37th Asian Conference on Remote Sensing (ACRS) kick started in Colombo, Sri Lanka today. John Anthony Emmanuel Amaratunga, minister of lands, tourism and christian affairs; Prof Shunji Murai, General President of Asian Association on remote sensing and Prof Kohei Cho, General Sectreary were also present there.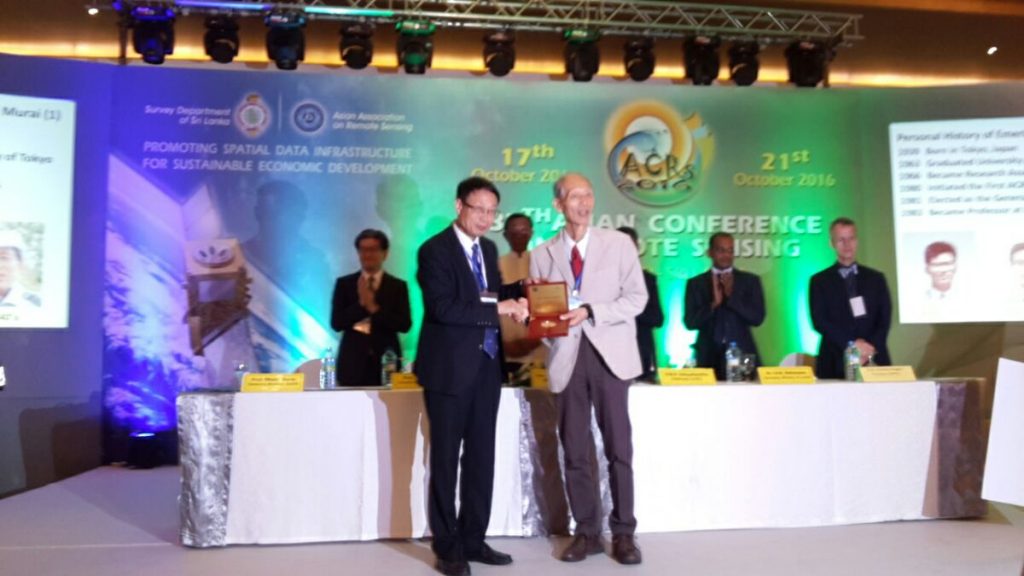 Prof. Shunji Murai of Japan was presented with the Chen Shupeng Award this year. The five-day event will feature members of asian association on remote sensing, delegates from member countries and associate organisations, participants came from around the world including distinguished academics, researchers, professional and remote sensing and geospatial industry representatives.
The Surveyor General of Sri Lanka, P. M. P. Udayakantha delivered the opening remarks. "As Sri Lanka is entering a new era of development, availability of update spatial information has become a very vital source in decision making and development planning," he said.
When disaster strikes, unconventional data collection methods are least vulnerable and need to be custom tailored, said Mr SDPJ Dampegama, Additional Surveyor General, Sri Lanka.
Institutional co-operation in development and also in disaster resilience is another important parameter which is to be considered in dealing with spatial information. Stepping into the new era of geospatial information, Sri Lanka is in the process of establishing National spatial data infrastructure.
The conference will also focus on questions like using geospatial technology in projects like smart cities, digital India, internal and border security, disaster management etc.