China: As the most authoritative and high-profile event in China's aerospace field, the 2019 China Space Conference was successfully held from Apr. 23-25 in Changsha, China as a part of China Space Day home events. It serves as a window for the Chinese public and the world to gain a better understanding of China's aerospace progress.
How is 2019 China Space Conference related to the China Space Day Home Events?
Since 2016, China has set April 24th as the country's Space Day.
Guided by State Administration of Science, Technology and Industry for National Defense, China National Space Administration (CNSA) and China Association for Science and Technology, organized by Chinese Society of Astronautics and China Space Foundation, the Conference is a part of the home events of China Space Day, other events being Opening Ceremony of China Space Day, United Nations/China Forum on Space Solutions – Realizing the Sustainable Development Goals, Hunan Space Industry Development Symposium and other 20 events.
More than 1600 representatives participated in the home events, including academicians, relevant personnel of central government and institutions, representatives of private sectors, foreign guests from 10+ international organizations and 50+ national space agencies.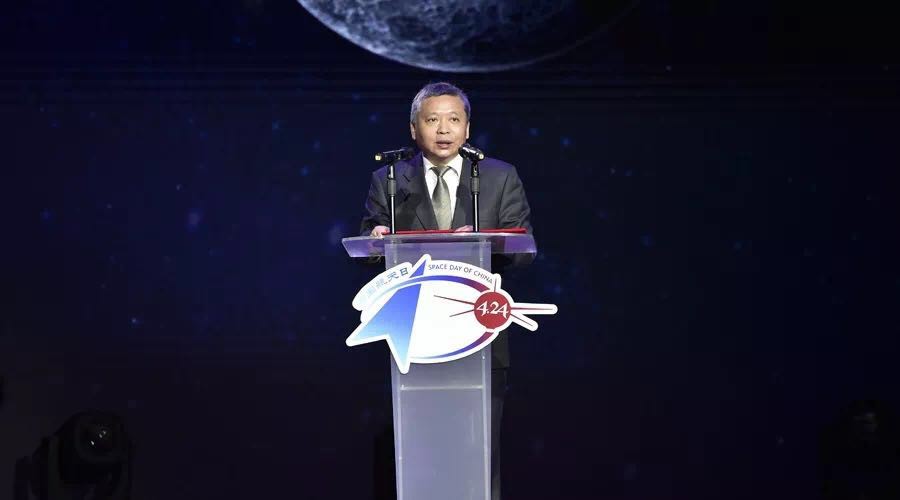 What are the highlights of 2019 China Space Conference?
Themed with Pursue Space Dream for Win-win Cooperation, the conference fully demonstrates advanced aerospace technologies, explores in-depth space vision and promotes deep cooperation in the space field based on three dimensions: space science, technologies and application and four activities: Academic Activity, Industrial Activity, Science Popularization and Cultural Show.
In the main forum:
Pioneers in the aerospace field home and abroad stepped up to the podium to present the new achievements and progress of China's major spaceflight projects, such as the Chinese Lunar Exploration Program, the Beidou Satellite Navigation System, the Chinese Manned Space Project and the Gaofen Program and further discuss the development status and hot issues globally.
Wu Weiren, Chief Engineer of Chinese Lunar Exploration Program and Academician of Chinese Academy of Engineering reviewed the achievements of the Chinese Lunar Exploration Program and looked into the future, "Chang'e-5 will be launched and full lunar sample return will be achieved in the near future."
Ran Chengqi, Director of China Satellite Navigation System Management Office and Deputy Chief Designer of Beidou Satellite Navigation System, introduced the latest achievements and progress of Beidou program. This year, Beidou 3 will further launch seven to nine satellites. Around 2020, with the overall completion of the construction of the Beidou 3 network, it can provide basic navigation, star-based enhancement, short message communication, global search and rescue, precision positioning and other services for the world.
In the 10 parallel sessions:
The discussed issues are of great varieties and prospective, such as intelligent launch, spacecraft mission planning technology under new circumstances, advanced aerospace materials and manufacturing, aerospace standardization, etc.
In the Achievement Exhibition:
The exhibition is divided into four areas: China and Foreign Commercial Space Industry Enterprises, Space Achievements, Science Popularization and Space Photography. Other than China Aerospace Science and Technology Corporation (CASC) and China Aerospace Science and Industry Corporation Limited (CASIC), aerospace start-ups, such as ZeroG Space, Min Space, Galactic Energy and SPACETY, as well as enterprises in the geospatial information field, such as ESRI, GEOVIS and SatImage Information Technology all made their presence, offering a comprehensive view of China's aerospace industry chain, aerospace industry integration and its applications results.
We were honored to have The European Space Agency and CNES (French Government Space Agency) here showcasing their achievements as the guest country.
Xu Dazhe, Hunan Governor, Zhang Kejian, Director of CNSA and other government officials inspected the Exhibition.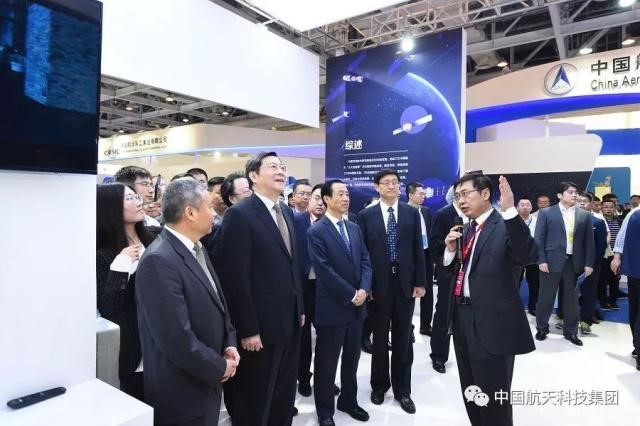 In the science popularization activities:
Seven experts in the space field visited seven schools within five days, talking about space achievements, spreading knowledge and culture face to face with students.
I can't help wonder, but could you brief us the highlights of other Space Day home events? 
Opening ceremony (Apr. 24th)
CNSA issued A Statement on China's Aerospace Powering the 2030 Sustainable Development Goals of the United Nations.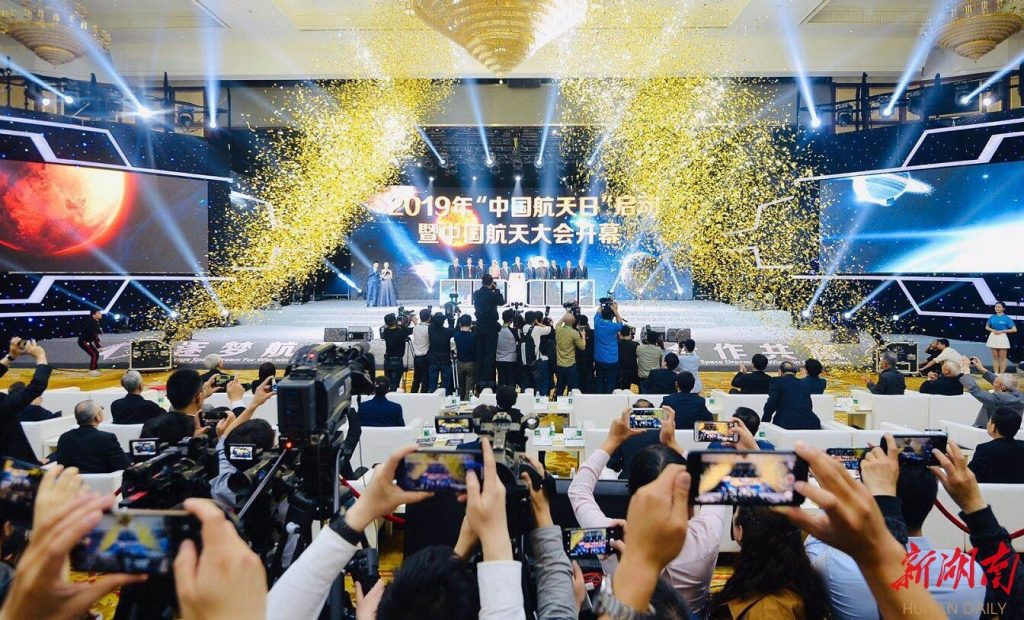 United Nations/China Forum on Space Solutions – Realizing the Sustainable Development Goals (Apr. 24th-27th)
Hunan Symposium on the Development of Aerospace Industry
Twelve project cooperation agreements were successfully signed among 23 enterprises/institutions with the investing amount of RMB20 billion.
When and where will the 2020 China Space Conference be held and whom should I contact if I'd love to get involved?
As an annual event, the Conference will be held during the China Space Day (Apr. 24) events in 2020. Location is to be confirmed. Seeing the rapid development of commercial aerospace domestically and internationally, I believe the 2020 China Space Conference will have more to offer to relevant stakeholders.
Taibo will be the one to get in touch with if you'd love to get involved. Taibo comes in as Industry Media Partner (Click here for detailed conference coverage.) and Exhibition Investment Recruiting Partner of the 2019 China Space Conference to cover the whole event and recruit partners, sponsors and exhibitors.
For more, please visit: http://www.taibo.cn/ or contact [email protected]. You can also find us on Twitter: _Taibo_, LinkedIn.